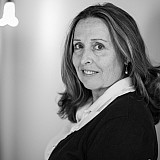 With only four races left on his schedule, the Nationwide Series rookie looks to make a statement at Richmond.
RICHMOND -- Cale Conley hopes to make the most of the four remaining opportunities with Richard Childress Racing starting this weekend at Richmond International Raceway.
As a part-time driver it's been difficult at times for the 22-year-old Vienna, W.V. native to come off the truck as fast as he would like. But he's "excited" to return racetracks such as Richmond where he finished 15th in the spring at least offers the rookie a platform to build upon.
"Richmond should be a lot more calm than Bristol," Conley said. "It's more mechanical grip. I have to slow my mind down and really stay focused to get the car the best that I can.
"It's hard to do when you're timid about going into it. It takes me a little bit to get up to speed because I'm racing against guys that race week in and week out. They have such an advantage in first practice - it takes me a whole practice just to get up to full speed and then I fall into my groove but it's almost a little too late.
"So as each race moves on to the next – and the next and the next – that part gets easier. So I'm hoping these last four we can knock out some top five's and get everyone on my bandwagon for next year."
Building a resume
In his first season on the Nationwide Series tour, Conley has seven starts in the No. 33 Chevy with four top 15 finishes. Racing under the RCR banner, Conley is confident in his equipment. The former open wheel and K&N Pro Series driver understands that it's up to the driver to take advantage of the chance he has with the Nick Harrison-led crew.
 "I just have to do my job and get up there and race with the (Kevin) Harvicks, the Kyle Buschs – even (teammates) Ty (Dillon), Brian (Scott) and Brendan (Gaughan)," Conley said. "I put more internal pressure on myself.
"I don't want to be the slowest RCR car each week. And I think we've done a great job of not doing that. With my inexperience, we've had good speed. I just need to grow off that and keep gaining the speed I need."
Conley will be racing for a cause this weekend IAVA as his title sponsor. With the current livery on the No. 33 Richard Childress Racing, Conley wants to bring awareness to the Iraq and Afghanistan Veteran of America. The IAVA assists new veterans and their families with health, education and employment opportunities.
The future
Although Conley would like to remain with RCR next season, he knows time is running out to plead his case.
I would love to be with RCR full-time...I have to make them want me as bad as I want to be with them."

Cale Conley
 "I would love to be with RCR full-time," Conley said. "We'll keep chipping away at that, try to make it happen. I have to make them want me as bad as I want to be with them. I think we can do that cranking out some top fives here in the next few races. Top 10s are good, but top fives would be even better.
 "It's seems like yesterday, I had a full schedule of races and now it's down to four," Conley said. "It's a little bit sad, but I'm still glad there's four left. Without having full-time funding for next year yet, I look at it as my last chance to make a living at this. I try to approach it all or nothing."