Get alerts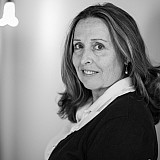 After a three-race winning sweep last week, Erik Jones will pilot the No. 54 Joe Gibbs Racing Toyota in the Subway Firecracker 250 at Daytona.
Erik Jones will pilot the No. 54 Joe Gibbs Racing Toyota Camry in the Subway Firecracker 250. 
Last weekend, Jones, 19, became the youngest driver to earn two NASCAR wins in one weekend and the first racer to win races at different venues in the same weekend since Carl Edwards pulled off the feat in 2008.
But Jones was a triple threat last week. The Toyota Racing Development driver won the Battle at Berlin 251 in a backup car at Berlin Raceway on Tuesday – then followed that up by sweeping the NASCAR feeder series events last weekend with a Camping World Truck Series victory at Iowa Speedway and the XFINITY Series win at Chicagoland Speedway on Sunday. 
After pulling double duty last weekend, Jones will have a week off from NASCAR competition prior to his return to Daytona International Speedway. In his NXS debut at the 2.5-mile track in February, he qualified sixth and finished 18th. 
A quick learner
While Jones has been turning heads since his first truck win in Phoenix at the age of 17, Kyle Busch's protege has enjoyed a meteoric rise through stock cars this season. When Denny Hamlin fell out of the seat during the Sprint Cup race at Bristol in April, a then-18-year-old Jones was called upon to complete the event. 
His Sprint Cup debut came one month later at Kansas Speedway, where Jones, who was subbing for the injured Busch, transferred to the final round of qualifying and was running in the top-five when he admittedly "just lost it" into the outside Turn 4 wall. 
Jones has been one of the most promising racers on NASCAR's stage in the last two years. He's amassed two wins, three poles, seven top fives and 11 top 10s in just 16 NXS starts.
In trucks, where he's competing for the title, Jones earned his fifth career pole and victory on Friday along with his 12 top-five and 19 top 10 finish. 
What's next?
There's been plenty of speculation regarding Jones' future. As Toyota and Joe Gibbs Racing continue to lay out the next step for Jones, the end game is curious.
Although Jones expects to run a full season of NXS in 2016,  JGR has a full roster of top Sprint Cup racers in its stable which all appear to be content at this time. Yes, JGR can campaign the youngster in seven Cup races next year and not violate the four-car limit. But by 2017, it's clear Jones will be ready for that next step. 
Rob Kauffman told Motorsport.com at Texas that he would make room for Jones at MWR. After Furniture Row Racing's Barney Visser made it clear that he would entertain switching manufacturer's and moving to Toyota, that opened a second opportunity to keep Jones in the TRD fold. 
Despite pundits questioning whether either MWR or FRR could provide a situation for Jones that was equal to a JGR ride, a quick reminder that it didn't take a turnkey operation such as Stewart-Haas Racing lone to get up to speed through its partnership with Hendrick Motorsports. As solid overall has Furniture Row has been in two of the last three years, it would be foolish to underestimate the Denver-based team should it enter an alliance with JGR and TRD.