Get alerts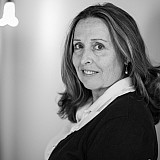 Daniel Suarez will have a new crew chief for the 2016 NASCAR XFINITY Series season.
Scott Graves, who won the NXS title with Chris Buescher and was expected to guide the champ through his rookie season in Sprint Cup, has parted ways with Roush Fenway Racing. 
Sources told Motorsport.com Graves will guide the No. 18 Arris Toyota and NXS Rookie of the Year Suarez. 
The Clifton Springs, N.Y. native graduated from Texas Tech University in 1994 with a BS in Mechanical Engineering. Graves joined RFR in 2006 as a team engineer on the No. 99 Ford truck and honed his skills as a team engineer in all three series before Jack Roush offered him the opportunity to be a crew chief. Graves worked with Carl Edwards and Trevor Bayne in NXS before taking over Ricky Stenhouse Jr.'s team full-time at the end of the 2012 Sprint Cup  
However, Graves greatest success came with Buescher over the past two seasons. Despite missing the season opener at Daytona, the No. 60 team won a race and salvaged a seventh-place finish in points. This season, Buescher won two races and posted an average finish of 8.4 on his way to the title.
Graves replaces Eric Phillips who guided Suarez to the rookie title this season and a fifth-place finish in the NXS standings. Phillips earned his first shot as a crew chief in Cup with Ron Fellows in 2002. While he's enjoyed solid runs overseeing the efforts of Suarez at Gibbs and Parker Kligerman who both finished in the top 10 in the NXS, Phillips claim to fame is winning the owner's championship (2010, 2014) as the crew chief for KBM in the Camping World Truck Series. 
Phillips, who has 37 truck wins with a variety of drivers including Kyle Busch, Erik Jones, Denny Hamlin, Clint Bowyer, Kasey Kahne, Brian Scott and Mike Skinner, is expected to join Dave Rogers and Edwards as the car chief for the No. 19 Sprint Cup team.