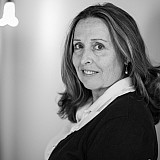 Harry Scott forms partnerships with Chip Ganassi and Justin Marks in an effort to expand his racing program
Harry Scott has moved on from his partnership with Steve Turner.
Scott announced on Thursday the formation of two new entities: HScott Motorsports with Chip Ganassi and HScott Motorsports with Justin Marks. Scott will continue his Sprint Cup operation with Justin Allgaier behind the wheel.
Scott's alliance with Ganassi will provide a home for his former No. 42 team Nationwide effort. However, the 2015 Xfinity Series team will now feature a combined effort for Kyle Larson and Dylan Kwasniewski and be based out of Ganiassi's Sprint Cup shop in Concord, N.C.
 "The HScott Motorsports with Chip Ganassi partnership formalizes a relationship that has been in the making for a couple of years," Scott said in the release. "This is a first step of a partnership that will further develop drivers and provide even more excitement in the NASCAR Xfinity Series."
Veteran crew chief Mike Shiplett will oversee the operation. Shiplett spent four seasons as a Cup crew chief and three years in NNS. He earned two wins with Kasey Kahne in the Nationwide Series in 2007. Shiplett spent stints with Richard Petty Motorsports and Turner Scott Motorsports prior to his recent assignment.
We feel that our expertise on both the competition and the business side can help grow the program both on and off the track.

Chip Ganassi
"We have had a great relationship with Harry over the past couple of years and bringing this program into our shop is something that we feel benefits both teams," Ganassi said. "We feel that our expertise on both the competition and the business side can help grow the program both on and off the track." 
Development drivers
In the NASCAR K&N Pro Series, Scott and Marks will provide a platform for four teams next season featuring Scott Heckert and rookie candidates William Byron, J.J. Haley and Dalton Sargeant.
"The future of NASCAR is being developed in the NASCAR K&N Series," said Scott.  "My partnership with Justin Marks to field four teams in the NASCAR K&N Pro Series East is an opportunity for us to help young drivers get to the next level.  We are fortunate to return to the series with remarkable talent that already includes two championships, 15 victories and 14 poles."
Marks has raced in NASCAR's top three series. The 33-year-old Rocklin, Calif.-native partnered with Larson earlier this season to for Larson Marks Racing which competes Sprint Cars in the World of Outlaws Series. Marks also owns GoPro Motorplex and KartSport North America.
"It's a thrill for me to be able to partner with someone like Harry on this enterprise," said Marks.  "This organization has proven to be a significant strength in the NASCAR K&N Pro Series and I am looking forward to continuing that success.  We have a stable of talented drivers for 2015, backed by a group of hard working and dedicated team members."