Get alerts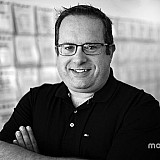 It may seem like an inopportune time, but heading in the NASCAR Xfinity Series championship series finale at Homestead, Elliott Sadler said he feels "like I'm back in school."
Perhaps, though, that's a good thing considering Sadler will battle for his first NASCAR championship on Saturday with a crew chief different than the one he's worked with all season long.
Sadler's regular crew chief, Kevin Meendering was suspended from the series finale after Sadler's No. 1 Chevrolet was found to have two improperly attached lug nuts following last Saturday's race at Phoenix.
This week, JR Motorsports named Mike Bumgarner as Meendering's replacement for this weekend's race when Sadler will battle teammate Justin Allgaier, Erik Jones and Daniel Suarez for the Xfinity Series title.
Battling for a championship with a different crew chief
"We've had a really good week. We've had a really good week of preparations because it is a little bit different circumstances than what we had the rest of the year," Sadler said Thursday. "We've had some extra meetings, making sure our language is right, have the strategies we want to apply, not only for during the race, but in qualifying and also for practice because it's the first time me and Mike working together.
"So, we have a game plan. Kevin and I have been on the phone a lot this week. We've been on the phone extra time this week to make sure we're all on the same page."
Sadler said Meendering, who serves as JRM's race operations manager was a "perfect fit" to sit atop the pit box this week as knows as much about what goes into the preparation of Sadler's car as anyone.
"Mike is the one guy in the shop who works on all of our cars, I mean hands-on he physically knows what's going in our race cars every single week before they go to the race track," Sadler said. "So, as far as working on the cars, knowing what they want, knowing what's in them, he had the most experience.
"He and Kevin have known each other from the Hendrick Motorsports days. He's a big part of why our cars go fast because of the stuff he can do to them. He just seemed like the perfect fit for all of us to kind of stay on the same page."
The final decision
Asked whether JRM's director competition, Ryan Pemberton, was considered for the role, Sadler said that wouldn't have been fair to the other teams in the organization.
"It was Kevin's decision with who he felt comfortable with on the box. I think it would have been unfair to take Ryan away from the other two teams, especially since Justin is also trying to win the championship," Sadler said.
"The No. 88 team with Alex (Bowman) also wants to finish strong and Ryan does a lot of going back and forth."