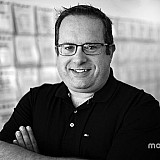 The younger Truex will compete in three NASCAR Xfinity races for Biagi DenBeste Racing.
Richard Petty Motorsports development driver Ryan Truex will compete in three NASCAR Xfinity Series races in the upcoming weeks, driving the No. 98 Ford for Biagi DenBeste Racing.
Truex's first race with the team will be the Sept. 11 race at Richmond (Va.) International Raceway. He will also compete in races at Kentucky Speedway and Charlotte Motor Speedway with the team.
Truex, a two-time NASCAR K&N Pro Series East champion, made his last start in the Xfinity series in 2012. He has one pole, two top-five and nine top-10 finishes in 35 starts.
"I'm very grateful to Biagi DenBeste Racing and Richard Petty Motorsports for the opportunity to get back behind the wheel in the Xfinity Sseries," Truex said. "I've had some time away from racing, and it's given me a chance to refocus on my career.
"I feel more driven than ever to perform well and prove that I can race with the best in the sport. I'd like to thank the fans as well.They've been really supportive of me on social media, asking when I'll be back racing again. I'm looking forward to putting on a great show for them."
RPM and Biagi DenBeste Racing have paired drivers 11 times already this season with Aric Almirola and Sam Hornish Jr.
"We're excited to join RPM in giving Ryan this opportunity." said Fred Biagi, co-owner of Biagi-DenBeste Racing. "We've had fast cars this season and good results with both Aric and Sam; so hopefully, we can do the same with Ryan behind the wheel at Richmond."