Get alerts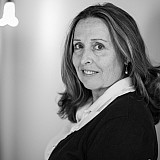 Roush Fenway drivers Darrell Wallace Jr. and Ryan Reed have traded crew chiefs ahead of this weekend's race.
Roush Fenway Racing is swapping its XFINITY Series crew chiefs and teams effectively immediately for Darrell "Bubba" Wallace and Ryan Reed.
Seth Barbour will oversee the No. 6 Ford Mustang and Wallace while Chad Norris will guide Reed and the No. 16 crew.
"Jack has a history of similar moves, and we have experienced a great deal of success in the past with these types of adjustments," said Roush Fenway team president Steve Newmark. "We feel this will provide both teams with renewed energy as we enter the stretch run of the season.
"Chad Norris has a successful history working with several different drivers of all experience levels and we are excited to see Ryan Reed continue to develop under his guidance. At the same time Seth Barbour provides tremendous engineering experience to all of our XFINITY programs and will bring great leadership to Bubba Wallace."
Looking to improve
Reed started out the season with a victory in the Alert Today 300 at Daytona International Speedway — his only top-10 finish of the season. He is currently 10th in the point standings with an average finish of 16th. He's led 16 laps and has an average start and finish of 16.6.
Wallace won the pole at Dover earlier this season and posted his sole top five at Charlotte in May. Wallace, however, has seven top 10 finishes in 20 starts and is currently sixth in the XFINITY Series point standings. He's led 81 laps and has an average finish of 13th.