Get alerts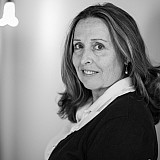 Father's Day weekend brings on new meaning as second-generation racer takes the next step.
NASCAR has a long list of multi-generational success stories.
The Petty family became the first father-son duo to earn championships at the highest level of stock car racing when after winning three titles (1954, 1958, 1959), Lee passed the torch to Richard, who won his first of seven in 1964. 
While it's unlikely that any clan will come along and match the Petty's 10 Cup title record, the Jarrett's also won multiple titles (three) in Cup. And there's a long list of racing families that have won championships between Cup and what is now the XFINITY Series — with the Earnhardt's certainly topping that list with patriarch Ralph starting the trend in 1956 followed by Dale's seven Cup titles and Dale Jr.'s two NXS championships. The Pearson's — and most recently the Elliott's have joined that elite fraternity.
This weekend, another Cup champion's son will make his debut in one of NASCAR's top tours. Ross Kenseth, Matt's 22-year-old son, will make his first XFINITY Series start at Chicagoland Speedway with Joe Gibbs Racing in the No. 20 Dollar General Camry. 
"I've been looking forward to getting to this weekend now ever since we announced it at Bristol," Ross Kenseth said. "The closer it gets, the more real it feels and the more excited I get to go there this weekend."
The natural choice
While Ross tried his hand at engineering at Clemson University, somehow he always knew he would end up behind the wheel.
I'm looking forward to this opportunity and just hope I can make the most of it.

Ross Kenseth
"I started racing when I was really young, I was five," Ross Kenseth said. "Started running go‑karts, snowmobiles.  From then I absolutely loved the sport.  From watching races as a kid, watching my dad race in the Busch Series, up to Sprint Cup.  Racing different types of kind of cars growing up, from go‑karts, legends cars, late models, getting some ARCA starts, something that I feel like I've put a lot of work into, something I really love doing, really enjoy doing, feel like I'm not terrible at it.
"I have a lot of fun with it.  If it was up to me, I'd race two to three times a week if I could.  I have a lot of fun with it.  I'm looking forward to this opportunity and just hope I can make the most of it."
Early success
Ross is coming off of his first ARCA Series win last Friday at Michigan International Speedway — in just his third start on the tour. While Matt Kenseth has always provided a sounding board and advised his son prior to the race, he refrained from getting involved during the event and allowed Ross to figure it out on his own. 
"There was a lot of things beforehand that he told me about the way those cars are aero‑wise, how hard it is back in traffic to get around guys, position yourself not to get yourself into a tight spot which I think helped me out quite a bit," Ross said. "Even after the race when we watched the race together, there were a few things I felt like I could have done better, we were able to point out, kind of talk about a little bit.         
"I felt like it was a big advantage for me, a big help having that to be able to get up to speed that much quicker, having more confidence going into that race and being able to pass guys."
Proud papa
Matt Kenseth will join his son at ChicagoIand Speedway this weekend. With an off-week in Cup, he'll be able to offer his full attention to Ross. Like Michigan, however, he will leave the live-race coaching to the team and observe from the pit box. But the elder Kenseth admits he is "looking forward to going there," and supporting his son.
"Ross has been working hard trying to get this opportunity for a long time," Kenseth said. "It was great to get that ARCA win in last week – to be able to pick up that win was really good. I'm sure it was a confidence booster for Ross. 
"Everybody at Dollar General has been a huge supporter of mine – I can't say enough about them picking up this race for Ross to be able to get his first‑ever NASCAR start, first XFINITY start, and to be driving the Dollar General Camry, it's pretty cool. 
"It's going to be neat to see him in that car.  It will be weird to see somebody in there because I feel it's my car. I know Ross can do a good job and can't wait to be part of that."