Get alerts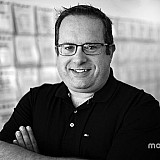 Heat took its toll on drivers in Saturday's 100-lap NASCAR Xfinity race at Indianapolis.
Several drivers in Saturday's NASCAR Xfinity Series race at Indianapolis Motor Speedway – including race winner Kyle Busch – complained of excessive temperatures in their cars.
After completing his media obligations following the win, Busch went to the infield care center to receive fluids for possible dehydration, his wife, Samantha, confirmed to Motorsports.com.
Busch was released from the care center around 7:15 p.m
Busch complains of extreme heat
"It's going to be a long recoup tonight," Busch said before heading to the care center. "This (high) drag package all we're doing is trying to get all the drag built out of the cars now and we have no driver cooling or anything like that.
"It's hot."
Trying to compensate for the new aero package's increased drag, teams in both the Xfinity and Sprint Cup Series have reduced the number of air openings in the cars, which in turn reduces the opportunities to bring outside air into the car.
It wasn't unusually warm outside on Saturday – the high was in the mid-80s – but Cup series driver Brad Keselowski estimated the interior of the cars had increased 10 to 20 degrees Fahrenheit.
Why so hot?
Rodney Childers, Kevin Harvick's crew chief in the Cup series, said the extensions on the rear end of the cars had reduced the air flow under the car, preventing the hot air from being dissipated as quickly.
Busch's teammate at Joe Gibbs Racing, Daniel Saurez, said he thought it was especially warm in the car on Saturday.
"I thought we had systems to cool down myself, but I don't think they were helping at all," he said. "It was hot, but when you're focused and you're trying to win, you forget everything."
Busch said his Cup team had already taken more precautions to prevent a similar problem on Sunday, but at a cost.
"Unfortunately, we're just going to have to worry about driver cooling and take a penalty probably on speed if some of those other cars aren't going to take that penalty and have openings in their windows," he said.