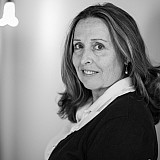 A year ago, when Brennan Poole made his Xfinity Series debut at Las Vegas Motor Speedway, the only attribute which distinguished the Ganassi Racing development driver was his mullet — and six victories on the ARCA tour.
One year — and 19 NXS starts later — Poole, 24, who is currently 15th in the standings, absorbed a lot in his first season on the tour. 
He finished ninth here in his first start. He battled for the lead in his second race at Phoenix International Raceway. And in his seventh career Xfinity start, Poole, affectionately known as "the Bull" offered veteran J.J. Yeley his horns and found himself parked at Iowa Speedway.
Learning curve
But Poole has come a long way since then.
"I've learned a lot like how much more aggressive everyone races — especially on restarts and things like that," Poole said. "I definitely changed the way I approach them, trying to gain everything you can get when you can get it and take every opportunity you can to make a pass where in other series I've raced before, you don't race that way. We still take opportunities but it's not the same. Most of your opportunities come on restarts and I wasn't prepared for that. 
"I've also learned a lot by talking to other drivers like (Ganassi teammate) Kyle Larson — like this past weekend at Atlanta — and that's been really good for me. I think the biggest thing for me is learning the most out of every opportunity when it presents itself and be more aggressive — and be more aggressive on pit road. I've learned that every second counts."
Just like last weekend at Atlanta, when the team showed the driver just how critical his pit road performance was to his overall result.
"I learned how much I gave away getting on pit road during my green flag stops," Poole said. "Perhaps, that second I lost would have been the difference for me between finishing 14th and in the top 10. It's been different to have all that information in my hands and to be able to improve like that."
Finding his edge
After running just a dozen races in the two years prior to his NASCAR opportunity, Poole admits he was "rusty and behind" and had difficulty finding his "edge" with limited seat time. 
But in the first two races of 2016, Poole feels he's found his edge. That was apparent at Atlanta last weekend where he qualified a career-high fifth. On Saturday, Poole will start 11th at LVMS in the Boyd Gaming 300.
"I'm becoming more comfortable in the car," Poole said. "I feel I can hold my foot to the floor and when I drive into the corner, I'm not going to lose it. I have that feel now that I'm in the car more often. That's been good for me. 
"I'm just lacking a little bit of the confidence I need to go deeper into the corner but that's coming to me as I run more laps."
Still, Poole believes he and the No. 48 DC Solar team are capable of competing in the top 10 on a weekly basis. This season, team owner Chip Ganassi aligned Poole with veteran crew Chad Norris, who performed the same job at Roush Fenway Racing since 2008. 
"Chad's helped me a lot," Poole said. "Our personalities work really well together. Daytona is like the place where everyone feels out each other. So it was good for everyone to get used to each other and get used to the communication. And the communication and the attitude of everybody is just great.
"We went to Atlanta — and the same thing. I think it shows just how strong our group of guys are. We were a little bit behind after first practice. We missed our travel and stuff and were just slow. We were off on our aero platform. But we made a few changes and by the end of the day we were ninth quick. I think that slows a lot after moving from out of the top 10 to inside it and then running well in the race. It's a testament to the team. 
"So I'm happy to have Chad as a driver. He's had a lot of experience with young drivers and he's already helped me a lot. I'm trying to put in as much of my time as I can and put as much of myself into the team because I know they're doing a lot for me."
Backing from DC Solar
Poole has also benefitted from his association with sponsor DC Solar, who will support the driver's full-time effort this season. 
On Saturday, the No. 48 Ganassi Racing team will be the first NASCAR organization on pit road with a solar-powered generator. DC Solar president and CEO Jeff Carpoff came up with the idea two weeks ago at the season opener. 
"We were on pit road at Daytona, and I was trying to have a conversation with my driver, and we had noise from all these generators running on pit road—and fumes," Carpoff said. "We were able to find a solution for that by using our patented solar hybrid system.
"So we'll be the first ones on pit road with a solar-powered cool-down box generator unit, 100 percent silent, no fumes, no fuel. It's very exciting."