Get alerts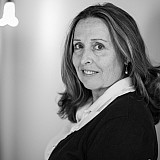 For Regan Smith, the long wait is over.
After sitting on the sidelines or filling in as one of NASCAR's top super subs this season, the 33-year-old Cato, N.Y., native will finally have the opportunity to compete in one of the best rides in the sport — the No. 18 Interstate Batteries Toyota for Joe Gibbs Racing in Saturday's Xfinity Series race at Mid-Ohio Sports Car Course.
And he can't wait to get behind the wheel.
"There are things I could have done this year that I didn't have the desire to do," Smith told Motorsport.com. "There's a gap that has grown in the garage area. As a driver, you always think you can make up that gap. We all think that we're the best. We all think we're the guy that can get it done.
"I misjudged that gap pretty recently and didn't realize where I was at. When I did that — after doing it once — I said, 'OK, I'm not going to do that again.' I've been in situations where I tried to work my way through, but I've also been in situations where I've been able to run up front in good stuff.
"You want to know that you have a chance to go out there and make a difference with the car. Help the car pick up five or six spots. But there's a certain part of this garage area where that's difficult to do at this point."
Top level equipment
Smith won't have to worry about the equipment or the team this weekend. Kyle Busch drove the No. 18 JGR Xfinity car to Victory Lane last weekend at Watkins Glen — the fourth win for the team this season.
In his three seasons with JR Motorsports — one of the top clubs in the NXS garage, Smith won six times and never finished worse than fourth in the standings. Smith has shown proficiency on road courses, including Mid-Ohio, where he won two years ago. In three starts, his average qualifying effort was seventh, his average finish was sixth, and Smith completed every lap raced.
It's not surprising that. when JGR was considering options for Mid-Ohio, Smith got the call.
"I always said, don't forget about me at Mid-Ohio," Smith said. "The stars lined up where they needed someone to standby for Denny (Hamlin at Watkins Glen) — and it kind of led right into Mid-Ohio. My background at road courses — I love road racing. I probably could have taken that path as easy as I took the oval path. But it lined up as a good race track for me — as long as it stays dry.
"But it's a good car to get in. We saw what it did (at the Glen with Busch). So, I'm pretty excited."
Changing times
Smith realizes that he's one of the lucky ones. There are a lot of journeymen racers who have fallen into obscurity with the changing of the guard in NASCAR's top tours.
Smith was not surprised when his former boss — Dale Earnhardt Jr. — spoke of the salary corrections going on with the veteran drivers in the garage. Even at 33, Smith saw the shift happening long before.
"I was interested to see Junior make those comments and see him put that out there, because there's a group of us that know that correction happened five or six years ago," Smith said. "It's taken that long to trickle down to that next group. I had a conversation with a driver two years ago, and he predicted the bubble was going to pop at some point. I had already noticed it, but it's happening at a higher level now.
"Obviously, the financials make more sense, but there's a lot of talented guys coming up right now, and that's playing a part in that. The way the teams are funding race cars is evolving as we speak, too. That's part of it as well. Some of the guys don't need the salaries to make ends meet. But let's not forget, it's not cheap to be a race car driver either with insurance and travel and other expenses."
The positives of running part-time
While Smith's heart is still in racing, running part-time has enabled him to spend more time at home with his toddlers. Although he's been racing since he was a kid himself, drivers don't realize the quality of life they sacrifice to be out on the road.
"What I've seen this year is even with me being able to bring them a lot, there was stuff I was missing and stuff that was pretty cool," Smith said. "The drivers get away with a lot more than the crews do.
"Now, am I OK with sacrificing and missing a little bit of that to get back out here? Absolutely. I've had my moments with them."