Get alerts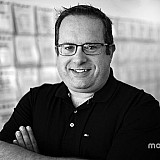 Two down, one to go.
Kyle Busch continued his charge to a weekend sweep of the Camping World Truck, Xfinity and Monster Energy NASCAR Cup Series races at Bristol (Tenn.) Motor Speedway with a victory in the Food City 300 on Friday night.
Busch also dominated on his way to victory in Wednesday night's Truck race.
Busch easily cleared Daniel Suarez on a restart with eight of 300 laps remaining and held on for his fifth win this season in nine starts. The win was also the 91st of his Xfinity Series career.
Victory Lane at Bristol is a familiar place for Busch – Friday night's win is his 19th across NASCAR's three national series.
"Great car. All the guys at Joe Gibbs Racing did a phenomenal job," Busch said after stopping his No. 18 Toyota on the track. "This is cool to race with these guys. I love to race with this team.
"It's nice to come out here and race in this series. It was awesome off the truck yesterday. The Joe Gibbs Racing engine was really strong. I want to thank 'Rowdy Nation' as well – we've had a great week so far, hopefully it works out for us tomorrow."
Elliott Sadler finished third, Ty Dillon was fourth and Justin Allgaier completed the top-five.
As he did in Wednesday night's Truck race, Busch had to overcome an early-race speeding penalty on pit road to win the race. He started last at the start of Stage 2 and was back in the lead with 13 laps remaining in the 85-lap segment.
Stage 2
Busch won Stage 2 in the most difficult way possible – having to come from the rear of the field to do it.
Busch, who started from the back after receiving a speeding penalty during pit stops between Stages 1 and 2, returned to the lead with 13 laps remaining in the 85-lap segment.
Allgaier again finished second, Suarez was third, Sadler was fourth and Austin Dillon completed the top five.
Allgaier began the Stage in the lead but after a lengthy side-by-side battle with Suarez, Suarez moved into the top spot with 23 laps left in the segment. Suarez remained out front until Busch made his way back to the front.
Stage 1
After several restart battles with Allgaier, Busch was able to hold off the Xfinity Series regular to earn the Stage 1 victory.
Busch led 69 laps of the 85-lap first segment. Allgaier led the other 16.
Joey Logano finished third, Suarez was fourth and Tyler Reddick completed the top-five.
During a round of pit stops after the completion of Stage 1, Busch, Logano, Ty Dillon and Brendan Gaughan were all penalized by NASCAR for speeding on pit road sending then to the rear of the field to start Stage 2.
Ryan Reed was involved in two accidents in the first segment, the first in an incident with Aric Almirola. Later he slammed the wall after suffering a flat tire and went to the garage, bringing an early end to his night.
Click on image to watch highlights from the win: