Get alerts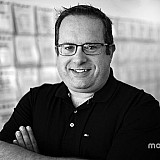 Dale Earnhardt Jr. made an unexpected trip to the infield care center at Bristol (Tenn.) Motor Speedway following Friday night's NASCAR Xfinity Series race.
After finishing 13th in the race, Earnhardt began to leave the track and then turned and dashed into the infield care center.
He emerged more than a half-hour later with a bandage on his left arm.
"My hands were cramping pretty bad at the end of the race and I have the race tomorrow I sweated a lot today, getting in and out of both cars and I sweated a ton yesterday in Xfinity practice," Earnhardt told Motorsport.com.
"It was just precautionary and preventive."
Earnhardt said he needed a couple of bags of IV fluids and didn't want to take any chances with 500 laps still to run in Saturday's Monster Energy NASCAR Cup Series race still to run.
"I think this was just a smart thing to do considering how many laps we have to run tomorrow," he said. "Just to be on the safe side."
Earnhardt his recovering from a concussion last season has probably contributed to his heightened awareness of his health issues.
"It was really hot in my car but I didn't think anything of it until the race stopped and my hands were cramped real bad around the steering wheel," he said. "I thought, 'Man, that's not good.' That can only be dehydration so I figured I'd better get in there and get some (fluids) and then I'll drink a lot tonight."