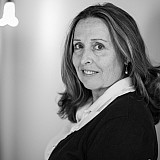 No. 54 Joe Gibbs Racing team works diligently to repair primary car, foregoes Happy Hour on Thursday
Concord, N.C. – Kyle Busch wrecked his Nationwide Series car 40 minutes into first practice at Charlotte Motor Speedway on Thursday.
Busch spun coming out of Turn 2 and hit the inside wall with the nose of the No. 54 Joe Gibbs Toyota. The car snapped around and damaged the rear end and spoiler as well.
When Busch was asked about the condition of his car, the driver replied, "Roll the other one out."
Nevertheless, the team was attempting to fix the car with just a 30 minute break before the second practice -- then thought better of it.
"I don't even know what happened," said Busch, who has eight Nationwide Series wins at Charlotte in 21 starts. "It just busted loose off Turn 2."
"Better being safe than sorry and fixing it here with hammers and jigs and not welding anything and cut the splitter bars out of it and put new ones in and mock it up like it never left the shop and came here. It's a way safer route to go. The guys do a fine job and I'm confident in them that they'll be able to get it back exactly the way it was. We'll forfeit this practice here and get it ready for qualifying and go."
Busch posted the second fastest time (178.524 mph) in first practice. Brian Scott topped the speed chart with a lap of 178.684 mph.
NNS qualifying is scheduled for 10:40 a.m. Saturday.