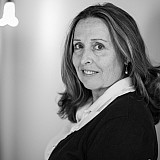 The King of the minors earned his 42nd career NNS pole on Friday.
RICHMOND -- Kyle Busch posted the top lap of 120.903 mph in qualifying for the Viriginia 529 College Savings 250 on Friday.
Busch, 29, earned his 42nd career Nationwide Series pole in 289 starts, the sixth pole of the season and his fourth in 19 races at Richmond International Raceway. He has four wins in 18 starts on the .75-mile track.
Ryan Blaney rolls off from the front row with Busch. Series point leader Chase Elliott will start third followed by Kyle Larson and Brian Scott.