Subscribe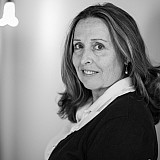 Kyle Busch made winning his eighth Xfinity Series race at Texas Motor Speedway — and his 80th race on the tour — appear easy.
On Friday night, Busch started from the pole in the O'Reilly Auto Parts 300 and led 150 circuits on the way to his 16th top-10 finish in 20 starts at the 1.5-mile track. 
12th win at Texas Motor Speedway
So what will Busch do with his newest cowboy hat commemorating his 12 win overall in the Lone Star State?
"I guess you have a spare one for every day of the week," Busch said. "It certainly is a good problem to have. We've had some really good runs here over the years and we've been really fast. This NOS Energy Drink Camry was great. We got our money's worth out of it and (Chris) Gayle (crew chief) got his money's worth out of it, too on the pit box today.
"We had to make some adjustments to it and fine tune on it to make it better and better. Real proud of the effort and all the guys on the A team, the B team – they did a great job and to win, that's what we're here to do."
Although Busch traded the lead twice with his Joe Gibbs Racing teammate Erik Jones, who started on the front row alongside the No. 18 Toyota, a miscue on pit road on Lap 79 when too many crewman went over the wall, knocked the rookie to the rear of the field when the race restarted on Lap 83 with Kyle Larson in the lead. Jones recovered to 11th-place by the fourth caution on Lap 101 and exited the pits eighth for the Lap 105 restart. 
Busch regained the lead from Larson on Lap 119 and held the point despite Jeb Burton igniting the fifth and final caution when he blew a right front tire in Turn 2 on Lap 144. Blake Koch and Ross Chastain were collected in the process but continued on while Burton ended up in the garage. 
Busch retained the lead when the cars exited the pits followed by Brad Keselowski, Jones, Ty Dillon, Dale Earnhardt Jr, and Larson. When the race went green, Keselowski spun his tires while Jones pushed Busch beyond the field. In 20 laps, Busch advantage was 2.077-seconds over Jones. He extended his advantage over the competition by 3.055-seconds by Lap 300 for his fourth NXS win in five starts this season.
"I think some people a few years ago wrote Chris Gayle off," Busch said. "We worked together last year and won races. To come out as strong as we have this year, this could have been five in a row. Certainly we've had a great season and he's a great leader. The guys have done a great job following him doing what we're doing.
"It's pretty good, it means a lot. There's still more races to go this year. Everybody gets a break from Kyle at Richmond, but I still have one more next week at Bristol. We'll see how the heat races go. We'll see what's in store there."
Jones, Keselowski, Chase Elliott and Earnhardt rounded out the top five. Daniel Suarez took a hit in the point standings after he spun on Lap 78 and finished 16th. Elliott Sadler, who finished seventh, trails Suarez by one point in the standings followed by Justin Allgaier (-9).
"We just didn't quite make the adjustment we needed to on that last stop," Jones said. "We had a really good car that run when we got the lead and pass Kyle. Then getting the penalty didn't help but it wasn't the reason we ran second either. We just didn't take a big enough swing to free it up. The track just tightened up as it rubbered up. Then it got slick again and we didn't keep up with it enough.
"But it was a good day for us. I just needed to be a little bit better to be able to run the 18 down. The best we could really do was match his lap time there as the run went on and it was even tough to do that. Just got to get a little bit better but we're getting close and we're right there every week."