Get alerts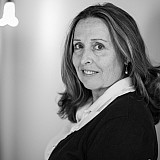 Brad Keselowski hunted down Kyle Larson in the closing laps of the Pocono Green 250 for Team Penske's first Xfinity Series win for the No. 22 in 2017.
Keselowski swept all three stages — and led 29 laps en route to his 35th-career NXS win. 
Justin Allgaier, Kyle Larson, Elliott Sadler, Daniel Suarez rounded out the top five finishers at Pocono Raceway on Saturday. 
Allgaier took over the points lead with his second-place finish. "We tried to make it interesting," Allgaier said. "We just didn't have the speed to pass the 22 there at the end."
Keselowski had the point on the Lap 56 restart, but Benjamin quickly passed the No. 22 Ford for the lead. Suarez ran third followed by Larson, Byron, Brandon Jones, Hemric, Sadler, Brennan Poole. 
Keselowski regained the lead on Lap 61 entering Turn 1. Benjamin ran second with Suarez, Larson and Sadler rounding out the top-five. 
On Lap 62, Bubba Wallace pit. One lap later, Ty Dillon and Cole Custer followed suit on the next lap. Keselowski pitted from the point on Lap 64. Hemric also came to pit road and took fuel only. Larson pitted on Lap 65 followed by Benjamin from the lead one lap later. 
Daniel Suarez pit from the lead on Lap 67 along with Matt Tifft. Suarez was busted for speeding in Section 2. Allgaier cycled out to the lead on Lap 67. Brendan Gaughan was second followed by Michael Annett, JJ Yeley, Jeremy Clements and Ryan Sieg. 
With 30 laps remaining, Allgaier retained the lead with Gaughan, Annett, Yeley, Clements, Sieg, Dylan Lupton, Casey Mears, Dakoda Armstrong and Ross Chastain in tow. 
Keselowski recovered to 13th with 25 laps remaining in the race — one spot behind Custer. Allgaier extended his lead by 4.237-seconds over Gaughan. 
Brandon Jones blew a left rear tire on Lap 78 on the front stretch to ignite the first caution under race conditions and the third caution overall. Allgaier was leading followed by Gaughan, Annett, Yeley and Clements — but the top 11 drivers pitted turning over the lead to Custer. 
When the race returned to green on Lap 84, Custer and Keselowski lined up side-by-side. Sadler was third followed by Byron, Larson, Benjamin, Tifft, Ty Dillon, Spencer Gallagher and Suarez. Allgaier was 11th on fresh tires with Gaughan, Annett, Sieg and Armstrong rounding out the top 15 with 16 laps remaining.
Sadler leaned on Keselowski on the restart and pushed the No. 22 high into Turn 1. On the backstretch, Larson passed Sadler for the lead with Custer, Tifft and Allgaier. Keselowski dropped to ninth, but dove between Benjamin and Gaughan for seventh. 
With 12 laps remaining, Larson extended his lead to 0.400-seconds over Sadler. Allgaier, Tifft, Custer rounded out the top-five. Keselowski cleared Custer for fifth and Tifft, one lap later. 
Although Larson remained in command of the lead, Keselowski, running fourth, trailed the No. 42 by 22-seconds with 10 laps remaining. Allgaier passed Sadler entering the Tunnel Turn for second with nine laps to go. Keselowski made his move exiting the turn. Suarez ran fifth followed by Gaughan Custer, Tifft, Dillon and Reed. 
"Put your cape on, you have five laps to go," spotter Joey Meier tells Keselowski who was leading on Allgaier's bumper and trailed Larson by a half-second. 
Keselowski passed Allgaier with three laps to go at the line and Larson two car lengths ahead. Larson bobbled in the Tunnel Turn but didn't give up the position. Coming to the white flag, Larson's advantage was 0.188-seconds. Keselowski passed Larson on the inside coming into Turn 2. Larson grazed the wall and Allgaier moved into second. Keselowski held the point to end the No. 22's 46-race drought.
Brendan Gaughan finished sixth followed by Cole Custer, Ty Dillon, Daniel Hemric and Matt Tifft. 
The race was slowed by three cautions. There were 12 lead changes among six drivers. 
Stage 2
Brad Keselowski won Stage 2 by 1.820-seconds over Kyle Benjamin. He led 24 laps coming to the final segment.
"I know we're leading and that's pretty good, right," Keselowski told MRN.  "The car has been really good, a little tight, but rolling fast.
Cole Custer, Kyle Larson, Allgaier, Brennan Poole, Bubba Wallace, Ryan Reed, Daniel Suarez and Brendan Gaughan rounded out the top 10. 
"He's really, really good," Larson said of Keselowski. "I feel like I'm third or fourth fast."
Custer held the point as the race returned to green for the second segment having pitted prior to the end of Stage 1. Kyle Benjamin was second followed by Brad Keselowski, Paul Menard, Daniel Suarez, Justin Allgaier, Kyle Larson, William Byron, Elliott Sadler and Daniel Hemric. 
Custer retained the lead through the first lap with Keselowski moving to second, Benjamin, Suarez and Menard rounding out the top five. 
On Lap 39, Keselowski passed Custer in the Tunnel Turn to retake the lead. Custer led 10 laps prior to that point. Benjamin was third followed by Suarez, Menard, Larson, Allgaier, Benjamin, Sadler and Hemric. Three laps later, Benjamin passed Custer for second-place.
With five laps remaining in the stage, Keselowski extended his advantage to 1.645-seconds over Benjamin. Custer remained third followed by Menard and Suarez.
Ty Dillon pitted on Lap 46 and received a penalty for speeding through section 5. Larson passed Suarez for fourth. One lap later, Menard, Hemric and Suarez pitted. Keselowski led the top-five cars followed by Benjamin, Custer, Larson and Allgaier.
As the field came to take the green and white checkered flag, Menard spun coming off of Turn 3 and ran into the inside wall.
Bubba Wallace received a speeding penalty in post-stage pit stops. Tommy Joe Martins drove through too many pit stalls. Twenty-nine cars remained on the lead lap. 
The Nos. 22, 20, 18, and 42 did not pit during the break. 
Stage 1
Polestar Kyle Benjamin led the field to green the Pocono Greeen 250 and led the first 21 laps.  
When the No. 20 Toyota encountered traffic, Brad Keselowski was able to pass Benjamin for the lead on the backstretch. 
On Lap 22, Cole Custer opted to pit from 17th and set his sights on the second segment. 
Keselowski held on for the stage win with a 1.5-second advantage over Benjamin. Kyle Larson, Paul Menard, Daniel Suarez, Justin Allgaier, William Byron, Daniel Hemric, Ty Dillon and Brennan Poole rounded out the top 10. Tight, who started 31st, aimed 16 positions in the first 25 laps. He was ended up 15th. 
"Real strong, I love being in a position like this," Keselowski told Motor Racing Network. "I think we're on the right path to get it done today." 
When the first stage ended, 27 cars remained on the lead lap with Custer in the 27th position. Four cars — Garrett Smithy, Morgan Shepherd, Carl Long and Jeff Green were retired from competition.
During post-Stage 1 pit stops, Michael Annett was busted for speeding. He restarted 28th.