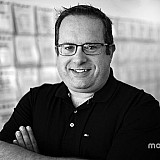 JR Motorsports on Tuesday named race operations manager Mike Bumgarner as the replacement crew chief for driver Elliott Sadler.
Sadler will compete for the NASCAR Xfinity Series championship on Saturday at Homestead-Miami Speedway.
His regular crew chief this season, Kevin Meendering, was suspended for one race following last weekend's race at Phoenix after two lug nuts on Sadler's No. 1 Chevrolet were not properly secure following the event.
"We let Kevin ultimately make this decision because it's his team," said JRM general manager Kelley Earnhardt Miller. "Kevin chose Mike to sit in the crew chief's seat and for good reason – he is experienced atop the pit box and very dependable.
"We have a great deal of confidence in Mike to give Elliott his best opportunity to win on Saturday."
Sadler, JRM teammate, Justin Allgaier, Erik Jones and Daniel Suarez will compete for the series title on Saturday. Whichever driver finishes highest in the series finale, wins the championship. It would be the first for all four participants.
Bumgarner, a native of Huntersville, N.C., is a 22-year veteran in NASCAR. He spent 18 years at Hendrick Motorsports, where he worked on cars for Terry Labonte, Jeff Gordon and Kyle Busch. 
In 2007, he was crew chief on Busch's No. 5 Chevrolet, which won four races and three poles. Bumgarner came to JRM in 2013 as crew chief for Kasey Kahne and Brad Sweet in the No. 5 team. The following year he was promoted to oversee race operations for all JR Motorsports teams.