Get alerts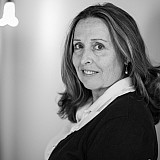 Wood Brothers announce Team Penske partnership which will include technical alliance and development driver Ryan Blaney.
The next chapter for Wood Brothers Racing starts this weekend with Ryan Blaney practicing and qualifying the venerable No. 21 Ford at Michigan International Speedway this weekend.
Blaney will have his first shot for the Wood Brothers this weekend as Trevor Bayne pulls double duty between Mid-Ohio and Michigan. Bayne will start from the rear of the field on Sunday.
"We've had Trevor for the last four years and had that one great big win at Daytona," Team owner Eddie Wood said. "That was almost a life-changing event for us as well as Trevor.  I hope that we can repeat some of that success with Ryan.  Like I said, he's the next big deal, I think, and we're real excited to have him.  We've got a lot of pictures on our wall up in Virginia in the museum and we'd sure love to put him up there as a winner."
As Motorsport.com first reported two weeks ago, the Wood Brothers have agreed to a technical alliance with Team Penske and its 20-year-old development driver which will currently involve 12 races with his debut coming in the 2015 Daytona 500. Las Vegas, Texas, Talladega, Charlotte, Michigan and Indianapolis are also on the calendar although both parties are working to expand the schedule.
"I want to thank Wood Brothers Racing, Team Penske, Ford Racing and everyone at Motorcraft and Quick Lane for the opportunity to race next season in the Sprint Cup Series," Blaney said. "To get a chance to race at the top level of NASCAR in such a historic car as the No. 21 Motorcraft/Quick Lane Ford Fusion is a dream come true. I'm really looking forward to 2015."
Blaney, the current truck series point leader, made his Sprint Cup debut earlier this season at Kansas Speedway. He qualified 21st and finished 27th. The third generation racer's first Nationwide Series win came in the Kentucky 300 last year in just his 15th career start.
Team Penske President Tim Cindric says the deal came together at the Wood Brothers urging.
"When you're running up front, everybody wants to work with you and when you're not, then you don't get as many calls," Cindric said. "But our answer has usually been the same.  Our answer has usually been, 'We've got enough to focus on at our place.'  But as we talked about this more and more it made more and more sense collectively, not only for just one reason but many, so certainly it will be a learning experience for us. 
"We're certainly focused on not only ensuring that Ryan has the tools to be successful and continues his career, but ensuring that the Wood Brothers have everything that we have."
Blaney is scheduled to run one more Cup race for Team Penske at Talladega Superspeedway on Oct. 19.