Get alerts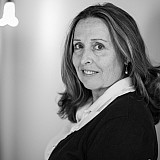 Marcos Ambrose adds the Nationwide race to his schedule.
Marcos Ambrose will pull double duty at Watkins Glen this weekend.
Ambrose, 37, will run the No. 09 Stanley Ford in the Zippo 200 Nationwide Series race for Richard Petty Motorsports.
"I love going to Watkins Glen and competing there," Ambrose said. "I am really thankful to STANLEY for allowing me the opportunity to race in the Nationwide Series and giving me another opportunity to win there. We have had a good record in this race and at this track. I'd love to win again. It will also give me and my pit crew more time on the track as we hope to sweep the weekend."
Scott McDougall will be his crew chief in the NNS race on Saturday.
 The driver of the No. 9 Stanley Ford has two wins and five top fives in six Sprint Cup starts at the Glen. He has led 97 laps in Cup competition.
His NNS numbers are equally impressive. Ambrose has won three of the four Nationwide Series races he's run on the 2.45-mile course, completed every lap and led 91 circuits. His average NNS finish at the Glen is fourth.