Get alerts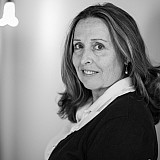 Denny Hamlin scores 13th NXS victory on Saturday.
Denny Hamlin dominated the Lake Region 200 at New Hampshire Motor Speedway on Saturday — and he took no prisoners — including his teammates — along the way.
Hamlin started from the pole but the lost the lead to Kyle Busch on the first lap. Twenty-two laps later, he slid up into Busch in Turn 2 in an attempt to take the lead and nearly wrecked both of the Joe Gibbs Racing Toyotas.
Hamlin nearly took Busch out again as the pair came back through the field. Hamlin regained the lead again by Lap 43 and battled Busch again. After a dominant 72 laps run at the point, the final 80 laps became a battle with Austin Dillon. 
But Hamlin held off Dillon and led 146 laps on the way to his first XFINITY Series race win at the Magic Mile. 
It wasn't like we went up there and we stole one.

Denny Hamlin
"We had the best car all day," said Hamlin following his 13th NXS win. "That was evident and it wasn't like we went up there and we stole one. Great job by this team. The pit crew and everyone did an amazing job. We just had the dominant car all weekend."
Austin Dillon, Brad Keselowski, Kyle Busch and Daniel Suarez rounded out the top-five. Dillon took the lead from Hamlin on the Lap 174 restart, but could barely hold him off for five laps before the No. 20 Toyota drove into him and forced the No. 33 up the track. Dillon dropped to fourth on Lap 179. With 11 circuits remaining, Dillon passed Keselowski for second-place but took issue with Hamlin for attempting to wreck him instead of racing him for the lead.  
Dillon sounds off
"He got to me, and I figured he was going to race, but he never even wanted to," Dillon said. "He wrecked his teammate and then proceeded to try and wreck me, and if I had gotten back to him, it would have happened to him.
"What is racing, if you can't race side-by-side for more than a corner? He never even went through a corner with me, the whole race. He didn't want to. He just moved me. Missed the corner. Wrecked me.
"I'm fine with racing rough. I promise you, I can do it to anybody. But if we're going to race like that, I need to know before you get to the first corner. Give me a corner at least."
Hamlin's reply?
"Once you let off the throttle and you turn down in, you're hoping they give you the true bottom line, which is the middle, but when they don't it's typically a "you pinch, you pay, type of problem," he said. "As upset as he was that he moved me out of the way, I was just as upset about the restart."
Busch experienced two miscues throughout the day, in addition to fending off Hamlin, his crew suffered a major miscommunication on the final pitstop when Busch signaled for four tires and the team changed two. 
"We weren't good enough to win today, obviously the 20 was — more power to him," said Busch, who led 25 laps before finishing fourth. "I thought it was going to be a better race than that with us being able to have a better car, but, man, we were sideways all day. Sideway getting in and I had no grip."
As for his run in with Hamlin, the driver of the No. 54 Monster Toyota quipped, "I was loose and he was loose and two loose don't make a right."
Tough day for the regulars 
Brian Scott led laps and was running in the top five when the engine blew up on his No. 2 Chevy  on Lap 164. 
"Just blowing up, the engine blew up…I think it's killed guys, kaboom," said Scott, who finished 29th and dropped from seventh in the NXS standings to 10th. "Just another disappointing day for this No. 2 team…this has been the story of our season — a lot of bad luck. We were going to have a good day — a top five day but our bad luck continues."
Chris Buescher, who finished 14th, maintained a 31-point lead over Chase Elliott who finished ninth. The NXS resumes next Saturday at Indianapolis Motor Speedway.