Get alerts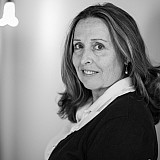 Dale Earnhardt Jr. offers Chase Elliott advise for moving forward after disappointing fifth-place finish at Atlanta.
HAMPTON, Ga. – Defeat is difficult, particularly for a child prodigy.
"Unacceptable," stated Chase Elliott, following his miscue in the pits on Saturday night at Atlanta Motor Speedway.
Elliott won the pole in for the Nationwide Series race and led the first 36 laps. On Lap 178, after running in the top five of the entire night, the 18-year-old Dawsonville, Ga. native overshot his pits and had to back into his box in order for the team to execute its stop during the final round of service.
On the radio after the race, Elliott told the crew, "I couldn't do it man. I'm sorry."
Crew chief Greg Ives reassured his driver, "We'll go get them next week. That's all we can do. We lost it as a team."
Count your blessings
Still, Elliott salvaged a fifth-place finish. All the drivers that finished ahead of him were Sprint Cup drivers. Elliott finished ahead of his JR Motorsports teammate Regan Smith and increased his NNS point lead advantage over the No. 7 team by 15 points. And other than the race winner Kevin Harvick, who was the class of the field and lapped all but seven cars in the event, Elliott was the only other driver to lead the field.
My guys deserved a better night than what they got there.

Chase Elliott
"It started off good," Elliott said in his post-race interview. "Just kind of waited on the 5 to get there and when he did, tried to learn a little bit from him. I felt we did. We were really, really free throughout the majority of the race and I thought we got better and better as we went and I made an unacceptable mistake at the end and cost us a couple of spots.
"So, my guys deserved a better night than what they got there. So, my bad."
Elliott remained even keel when asked to describe mistake, but was clearly disappointed that he wasn't able to accomplish more.
"I just slipped in my box," Elliott said. "It's about as simple as that. Went too far and you have to be in your pit box to make your pit stop. And I wasn't when I stopped. My bad. It's unacceptable. You can't be doing that. Hopefully, I can correct my issues before next week."
In the spotlight
JRM team owner Dale Earnhardt Jr. understands the tremendous weight a driver carries being the son of a champion and legend. The slightest error is magnified. However, Earnhardt believes that Elliott is ready to handle that next step.
He was born for it.

Dale Earnhardt on Chase Elliott
"He'll be very sure of himself, very confident, very calm and collected," Earnhardt said. "I don't see him making any mistakes. I don't see him being compromised by that pressure and by the focus as that light gets a little brighter when we get closer to the end of the season, I think that he'll shine right under that. He was born for it.
"I have a lot of confidence that he can go through this mistake-free. I'm pulling for Regan as well. He has his work cut out for him. All those guys behind Chase, really, are going to have to run hard and do a good job to be able to compete."
With 11 events remaining – one-third of the NNS season – Earnhardt understands there's still plenty of racing to go. However, he's been impressed with what Ives and Elliott have been able to accomplish in the last eight months.
"They've only been working together this year, but they keep getting better and better," Earnhardt said. "I think they can perform as solid as they need to over the remainder of the season.
"Hopefully, we don't have any issues, failures, problems with the car, things like that and drop a huge chunk of points. This thing could turn around in one race if you don't finish in the top 30. So, if you have a problem to wipe you out early in the race, it could be a whole new ballgame."
Moving on
Elliott has three wins, 11 top fives and 18 top 10 finishes. If that 11th top-five finish is the rookie's biggest defeat this season, it won't be a reason for Elliott to hang his head.
Earnhardt suggested the best way for his young driver to overcome his latest disappointment is to find solace from his followers on Twitter and confer with Ives and the team for support.
Don't shut down and go hide in a corner. Talk to people and get to the root of the conversation that you need to have or eventually going to have any way.

Dale Earnhardt
"If you feel like you let those guys down some way, have conversations with them throughout the week – or even tonight," Earnhardt advised. "Any time I feel like I've let Steve (crew chief Letarte) down, I've got to talk to him immediately and get that conversation handled and done and get some kind of reassurance that 'we're in it together' kind of thing. That's what you need to hear.
"Don't shut down and go hide in a corner. Talk to people and get to the root of the conversation that you need to have or eventually going to have any way. Don't wait until you carry that around to get back to the racetrack and have those conversations. I don't like to wait around because you carry that with you until you fix it.
"But he'll have all kinds of days like that (laughs). I remember my rookie season in the Cup series I took a provisional at Rockingham. I thought that was the worst day of my life. That was nothing. You're just going to have those problems. There are going to be a lot of races where you don't do everything you want to do right."