Get alerts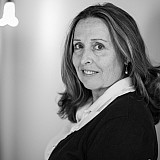 Since Daniel Suarez moved from go-karts into stock cars, he's been moving at warp speed through the NASCAR ranks.
While some aspiring racers struggle running double duty at the same track on weekends to sharpen their skills, Suarez pulled off the feat flying from the K&N Pro Series East Tour north of the border to compete full-time in the Mexico Series from 2011 to 2014. 
Yeah, I'm from a different country, but we are from the same family, and I'm just really proud to be racing here in NASCAR in the U.S.

Daniel Suarez
Suarez won rookie honors in NASCAR's Xfinity Series last year driving the No. 19 for Joe Gibbs Racing, while running a limited schedule in Trucks. One year later, the 24-year-old from Monterrey in Nuevo Leon is hoping to earn his first Xfinity title at Homestead-Miami Speedway on Saturday. 
"Obviously, I was trying to work hard to be in this position," Suarez told Motorsport.com. "The goal of it all was to be in this position, so it's very cool to see how hard work this year has been paying off. I feel like we have had a pretty strong season so far. 
"A lot of learning still, but pretty successful season winning races and being competitive and racing at the front most of the time. That's something really good that I feel like my entire team has been doing an awesome job. But now we have the most important race of the year, so trying to finish even stronger the year, and hopefully with a championship."
Improved race craft
Suarez has shown marked improvement over last season and easily qualified for the inaugural Xfinity Chase. He led the NXS standings for 15 of the first 18 races under the direction of defending championship crew chief Scott Graves. Graves left Roush Fenway Racing after winning the title with Chris Buescher and joined JGR at the end of last year. 
Suarez beat his mentor Kyle Busch to score his first-career Xfinity win at Michigan in June. The team then won at Dover in the play-offs to move on to the second round. In the first 32 races, Suarez has amassed 18 top fives, 26 top 10s and led 214 laps. 
Since graduating to NASCAR's top touring series in 2014,  Suarez' on-track learning curve was expedited by competing in top-of-the-line equipment particularly once he moved into Kyle Busch Motorsports' trucks and inevitably into the Joe Gibbs Racing stable in 2014. 
Making the move
Off the track, Suarez has overcome the culture shock of moving from his family in Mexico to Huntersville, North Carolina. But he thought it was necessary to spend time with his crew at JGR.
"I like to spend a lot of time in the shop with the guys, learning about the car and learning how to get better," Suarez said. "So one of my priorities is just to live close to the shop. I've been doing that for the last couple years, and actually I just moved to a different place, and I'm still very close to the shop. That's just something that I really like."
The move has paid off for Suarez. And entering the Champion's 4 Round on Saturday, he will need every advantage he can get — particularly since one of the competitors he'll battle is his own teammate Erik Jones. Although Suarez will have to contend with Elliott Sadler and Justin Allgaier of JR Motorsports as well, racing teammates have a tendency to be tricky at times. 
"We didn't talk previous to this weekend, but we know already that we are going to help each other as much as we can before the race, and once we get into the race, everyone is on his own, and we know that, and we understand that," Suarez said. "There is just one trophy, and there are two drivers, two friends here.
"We have to take care by ourselves and move forward. I feel like he's going to be strong. He knows that I'm going to be strong, so we are going to have some fun racing hard. I think maybe it's going to be the time, the race that we are going to race the hardest from the entire year. 
"Most of the time that we are racing against each other, and if he's going a little faster than me and I know that, I let him go, or vice versa. If he knows I'm going a little faster than him, he lets me go.  That won't be the case this coming race."
A historic moment for NASCAR 
If Suarez wins the title Saturday, he'll be the first foreign born driver to win a NASCAR championship. 
For Suarez, that would be quite the honor.
"At the end of the day, NASCAR, México, U.S., Canada, doesn't matter where, we are a family," Suarez said. "We are one family. That's something very important. Yeah, I'm from a different country, but we are from the same family, and I'm just really proud to be racing here in NASCAR in the U.S., very proud to be battling right now for this championship. 
"Hopefully I can get an opportunity to win the championship and have some fun, have some fun with everyone that has been supporting me a lot here in the U.S., in México, and the entire Latin American people."
He will start the season finale from pole position, beating out title rivals Elliott Sadler and Erik Jones for the top spot.