Get alerts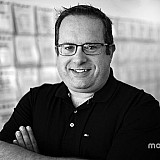 Motorsport.com has learned that OneMain Financial and Elliott Sadler will move over to JR Motorsports at the conclusion of this season.
OneMain Financial, a personal loan financial company, will move to JR Motorsports in 2016 where it is expected to sponsor driver Elliott Sadler fulltime in the NASCAR Xfinity Series, multiple sources confirmed to Motorsport.com on Monday.
Sadler has not yet signed with JRM, sources said, but is expected to join the organization next season.
OneMain has sponsored Sadler in the Xfinity Series since the 2011 season.
A JR Motorsports spokesman said the organization's 2016 Xfinity Series plans have not been finalized as of yet.
A spokesman for Roush-Fenway Racing (RFR) said the organization would have no comment.
Sadler, 40, joined RFR this season after spending the two previous season with Joe Gibbs Racing. He is currently fifth in the series standings with four top-five and 10 top-10 finishes in 19 races.
In his career, Sadler has 10 wins and 16 poles in 282 Xfinity starts. He also has three wins in the Sprint Cup Series and one in Trucks.
JRM currently fields three fulltime rides in the Xfinity Series with drivers Regan Smith and reigning series champion Chase Elliott. The car utilizes a variety of drivers, including team co-owner Dale Earnhardt Jr., Kevin Harvick, Kasey Kahne and Ben Rhodes.