Get alerts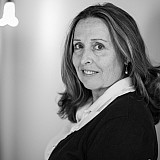 Kwasniewski will have support from long-time Ganassi Racing sponsor at stand-alone Nationwide Series races this season
Target is stepping up its sponsorship to include Chip Ganassi Racing development driver Dylan Kwasniewski.
Starting with the Newton 250 at Iowa Speedway this weekend, Target's up & up brand will be the primary livery on the No. 42 Turner Scott Motorsports Chevy in the NASCAR Nationwide Series.
"It feels awesome," Kwasniewski told Motorsport.com. "I can't wait to represent the brand and the entire Chip Ganassi organization at a track I'm very familiar with."
New livery for Dylan Kwasniewski
Kwasniewski, who will turn 19 later this month and has wins in both the K & N West and East tours at Iowa Speedway, will have the support of the retailer's discounted line for the five stand-alone events where Kyle Larson has a Sprint Cup conflict. The No. 42 is currently fourth in the NNS owner standings. Larson won at Fontana on March 22.
"We are excited to continue to showcase Target and their other brands in the Nationwide Series with up & up on the car for five races," said Ganassi Racing president Steve Lauletta. "Having the up and coming Team Ganassi development driver Dylan Kwasniewski in the No. 42 up & up Nationwide car for five non-companion races is a good fit and will allow Kyle Larson to keep his focus on his Sprint Cup campaign and achieving his and the team's goals this season."
Kwasniewski is currently 13th in the NNS driver standings. At 18, Kwasniewski won the pole in the season opener at Daytona International Speedway to become the youngest polesitter at the track. He finished a career-best eighth in his debut. The Las Vegas native also became the first driver to win both K&N Pro Series West and East championships prior to graduating to the Nationwide tour.
Chase Pistone, 30, will substitute for Kwasniewski in the No. 31 TSM Chevy at Iowa Speedway.