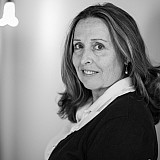 Daniel Suarez has won multiple races in NASCAR's K&N East division, but will now face his biggest challenge yet as he prepares for what will be his Nationwide debut this weekend at Richmond.
Daniel Suarez' early success in NASCAR's touring series has earned him the opportunity to drive a Nationwide Series car for Joe Gibbs Racing this weekend at Richmond International Raceway.
So how much experience does the 22-year-old from Monterrey, Mexico have behind the wheel of a NNS car?
In a word: nada.
"So far nothing," Suarez said on Tuesday. "This is a new experience for me."
It's a good thing that Suarez is fast learner.
Last year in his first full season on the K&N Pro Series East Tour, Suarez won the eighth race of the year and finished third in the point standings while competing full-time in the NASCAR Mexico Toyota Series where he finished a career-high second in points.
This season, Suarez won the K&N season opener at New Smyrna and back up the accomplishment with a second win two days later in the Battle at the Beach at Daytona. He followed that up with a win at Phoenix in the Toyota Mexico Series, a second-place run in Mexico City and his second season win at Chiapas – his seventh career victory on his home tour. Suarez currently the series' points leader.
But now, the affable graduate of the NASCAR Next program and current participant in Drive 4 Diversity will race the No. 20 Silent Circle/Telcel Toyota for JGR. "It's like a dream so far in 2014," Suarez said. "In the K&N Series, I think we can be very competitive in 2014. In the NASCAR Toyota Series, I think the team already have a lot of confidence, a lot of adaptation, and we have been pretty strong. We have been winning races and finishing in the top three all the time.
"I'm really happy for this weekend. I think it's going to be a busy weekend, but I'm really looking forward to it."
"Busy" doesn't begin to describe Suarez' racing plans for the weekend. Following the NNS race on Friday night, he will also compete in the K&N Pro Series East event. By Saturday, he hopes to return home to Monterrey to practice Mexico Toyota Series car in preparation for the race at the Autodrome on Sunday. "I think it will be a good weekend for us," Suarez said. "I'm really excited. It's probably one of the busiest weekends in the year for us, doing our debut in the Nationwide Series. A couple minutes later we need to get ready for the K&N race. After the race is over, we need to get ready to get in the airport and leave to Monterrey, Mexico, where is going to be the NASCAR Toyota Series race.
"It's going to be a very good weekend for us. I'm really looking forward to it. I'm very excited. I'm excited to be, you know, in strong teams in every single series."
Suarez' confidence is buoyed by the caliber of equipment that he'll have at his disposal from Joe Gibbs Racing. While Suarez is uncertain of what the future holds in the Nationwide Series beyond this latest opportunity, the aspiring NASCAR star has already captured the attention of some of the most influential owners in the garage – including JGR president J.D. Gibbs.
"Daniel is certainly someone that has proven to have a lot of talent and we are thrilled this was able to come together and allow him to make his debut at Richmond," Gibbs said in a release. "I think it's exciting when you look at the young talent our sport has right now and we certainly feel that Daniel is going to be part of the future for NASCAR."