Get alerts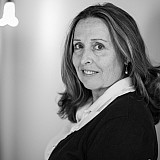 After a seven month hiatus, LaJoie is thrilled to race again on the Nationwide tour
ST. LOUIS – Corey LaJoie will drive the No. 98 Biagi DenBeste Ford at Kentucky Speedway in the NASCAR Nationwide Series on June 27.
"I'm really excited to work with the group of racers at Biagi DenBeste Racing," LaJoie told Motorsports.com.
LaJoie, 22, narrowly lost the 2012 K&N Pro Series East title to Kyle Larson despite winning five of 14 races. In a limited ARCA campaign last season, LaJoie won three of the five races he entered.
Corey Lajoie and Michael Annett
Last June, LaJoie was signed as a developmental driver with Richard Petty Motorsports and remains under contract to the organization. Although the team originally expected to run a few races in 2013 and the full season this year, LaJoie's only start came in the NNS season finale at Homestead-Miami Speedway.
Although he qualified 20th LaJoie made contact with Kevin Swindell 56 laps into the race. LaJoie was able to save the No. 9 RPM Ford, but had to settle for 34th-place in his NNS debut.
LaJoie, the son of two-time NNS champion Randy LaJoie, is hoping for better results the second time around.
"I think once we get all the pieces of the puzzle together," LaJoie added, "this opportunity could take my career as well as the 98 team to the next level."
After six seasons on the NNS tour, DDR has run a limited schedule over the past three years. In 2014, David Ragan, Ryan Gifford and Jeb Burton have piloted the Mustang in five of the first 12 Nationwide events. Ragan is scheduled to drive the No. 98 at Daytona International on July 4.