Subscribe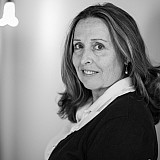 Chase Elliott got the party started early at Daytona.
After becoming the youngest driver to win the pole for his first Daytona 500 last Sunday, he accomplished the same feat on Saturday with his first Xfinity Series win at Daytona International Speedway in the Powershares QQQ 300.
For Elliott, 20, the victory marked his fifth Xfinity win.
"That was a heck of a battle," Elliott said. "I had such a good car. We just found ourselves at the right place at the right time at the end and luckily had enough to get by Joey (Logano) there."
Although Elliott doesn't believe he learned much from running the NXS race, he found the time spent with his new spotter Eddie D'Hondt invaluable. "It was a trust-building thing from the confidence side," Elliott said. "But tomorrow is a new day and very different."
After starting from 19th. he initially gained the point on Lap 15 then took the lead for the third and final time on Lap 107 with a push from Daniel Suarez. His new JR Motorsports teammate Elliott Sadler was able to hook bumpers with the No. 88 car a lap later and continued to push Elliott as the laps wound down.
Sprint to the finish
But when Sadler moved out of line on the final lap, he never achieved the necessary momentum to gain the lead. Joey Logano, who led on the restart and led a race-high 40 laps, lined up behind Elliott after Kasey Kahne pushed him to the front.
"Chase did a great job up there," Logano said. "Kasey did a great job behind me, pushing me but I'm like, 'he's not going to push me by his teammate,' so my next move right here is to plateau that 88 and shove him ahead and then make the move last minute. He didn't want to go up top. 
"He blocked it and I got there at the last minute and I got hooked by his right rear and that's what killed my momentum. Hopefully, we're saving it all for tomorrow." 
Logano finished second followed by Kahne, Sadler, Austin Dillon and Darrell Wallace Jr. Brandon Jones was the top finishing rookie finishing seventh. 
"I was just trying not to wreck," Elliott said about the contact. "I thought for sure — he was moving around on my bumper pretty hard and like I said, he kind of faked to bottom and as he came back across, we were still kind of touching somewhat. During that whole sequence, it was a little harry but we were fortunate not to wreck. I was thinking we were going to."
Sadler leaves Daytona the points leader
Sadler, the highest finishing Xfinity driver, took a three-point lead in the standings over Wallace Jr. But after a winless season last year, the point lead offered Sadler little consolation.
"They gave me such a great race car, we put so much effort into this deal," Sadler said. "We were in position — and that's all we can ask for. We were on the back straightaway but Chase pulled up and had a good run going and the 6 (Wallace) wasn't able to push me as fast as the 88. 
"I'm pretty proud of this race team. That's a strong run out of the box."
The race was slowed by four cautions for 17 laps. Elliott was involved in the second caution on Lap 14 after contact with Bobby Labonte, but accepted responsibility for the incident and recovered with the lead.