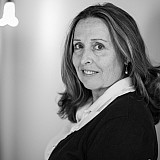 Kyle Busch schools the XFINITY Series competition in the Lilly Diabetes 250 at Indy.
Ryan Blaney led 24 of the last 25 laps in the Lilly Diabetes 250 — but Kyle Busch led the lap that paid. 
The 21-year-old Team Penske development driver took the lead for the first time from Busch on the Lap 76 restart following the third caution when Erik Jones slammed into the wall. Blaney took the white flag with the lead but came up on traffic, missed his mark coming through the second corner and Busch regained the lead. 
Hot day at the track
"Whoa, it's hot," Busch said. "I need all the fluid you got."
Busch, who led 53 of 100 laps, conducted his post-race interviews then sat on the ground to regain his composure.
"It feels good to be in Victory Lane," Busch said. "I can't say enough about TRD, Toyota, Joe Gibbs Racing or the fans. 
It's my fault, obviously. I screwed up. This team doesn't deserve that ...  It's all my fault.

Ryan Blaney on losing the race with half a lap to go
"It seemed like I had the best car all day, but it was hard to pass…I tried to push (Blaney) into a mistake — and I did coming off of two. That was all it took."
Blaney, Daniel Suarez, Paul Menard and Elliott Sadler rounded out the top-five finishers. 
Blaney blames himself
"It's my fault, obviously," Blaney said. "You saw it. I screwed up. This team doesn't deserve that. I dropped the ball for them today and I take full responsibility.  It's all my fault.
"I got tight and I got too deep and didn't get off the long corner. It was my fault. This Discount Tire team doesn't deserve that and I threw it away.  It's a pretty bad feeling to throw one away here at the Brickyard."
Although the No. 22 team attempted to console the dejected Blaney, only time will soften the blow the young driver experienced on Saturday. 
"Remember what he did because in the future you can do that to somebody," one of the crewmen told the driver over the radio. 
Busch, 30, scored his 72nd career XFINITY Series win — and his second at the Brickyard. Chris Buescher, who finished 16th, maintains a 25-point lead over Chase Elliott in the point standings.