Get alerts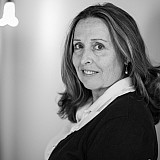 Poole will share driving duties in the No. 42 HScott Motorsports with Chip Ganassi Chevy.
Brennan Poole will run a limited schedule for HScott Motorsports with Chip Ganassi in the NASCAR Xfinity Series.
Poole, 23, will drive the No. 42 DC Solar Solutions Chevrolet in 15 races. The Woodlands, Texas native will share driving duties Kyle Larson and make his NXS debut at Las Vegas Motor Speedway on March 7.
"I'm thrilled to welcome Brennan Poole and DC Solar Solutions to our family at HScott Motorsports with Chip Ganass," Harry Scott said in the release. "The addition of another quality partner shows the strength of our team, and gives a talented young driver like Brennan the opportunity to showcase his ability on the track."
Poole cut his teeth in the ARCA Racing Series prior to graduating to NASCAR. He won in his series debut at Salem (Ind.) Speedway in 2011 – the first of six victories in 35 starts. In the last four seasons he earned four poles, 18 top fives, 27 top 10 finishes and had an average finish of 7.9.