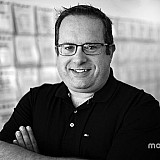 Brandon Jones' part-time schedule with Richard Childress Racing has paid big dividends for next season.
Jones, an 18-year-old native of Atlanta, will compete fulltime in 2016 in the NASCAR Xfinity Series for RCR, the team announced Friday.
In a statement, RCR said Jones' crew chief and team will be named at a later date. This season, he has worked with RCR crew chiefs Nick Harrison and Danny Stockman while sharing time in the No. 33 Xfinity team with drivers Austin Dillon and Paul Menard.
"Brandon's performance in his limited schedule with RCR this season has been very impressive," said team owner Richard Childress. "We're thrilled to provide him an opportunity in 2016 to showcase his talents over an entire Xfinity Series season."
Jones has competed in four Xfinity races with RCR this season. He started fifth and finished eighth at Iowa Speedway in May in his series debut. His final race of the season with the team is Saturday night at Kentucky Speedway.
"I've learned a lot working with the RCR organization and the No. 33 Xfinity Series team in 2015 and look forward to continuing my development, contribute to RCR's success and produce positive results for all of my sponsors and fans," Jones said.
"I'm excited to see what the 2016 season holds for me and our team."
Jones has also run a limited schedule this season in the Camping World Truck Series, K&N Series East and ARCA. His career-best finish in a NASCAR race was second in the Truck race at Iowa.
In 2014, Jones became the first driver in ARCA history to win his first two starts by taking the checkered flag back to back at Winchester, Ind., and Clermont, Ind.