Get alerts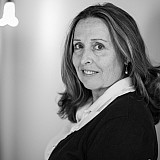 Ryan Blaney leads the final seven laps for his second career Nationwide Series win.
Ryan Blaney executed the perfect restart to beat Kyle Busch to the point with seven laps to go in the Food City 300.
Busch had led 161 laps and appeared poised to win his fourth straight race at Bristol Motor Speedway on Friday night, but Blaney pulled away in the No. 22 Team Penske Ford to earn his second Nationwide Series win.
"Well, first of all, I've got to apologize to Kyle Larson," said Blaney, who triggered the ninth and final caution when he squeezed the No. 42 on Lap 283. "I'm sorry about that. I was trying to pull a slider and got really loose.
"But Kyle didn't go on that last restart. He said his tires were jacked up and he got to the second line and I went. Luckily we were able to hold him off."
Nationwide Series point leader Chase Elliott, Ty Dillon and Regan Smith rounded out the top five.
Busch, who held the lead through the last three cautions, felt like a sitting duck on the final restart.
"The leader's in the biggest disadvantage on restarts," Busch said. "I go when I want to go but everyone else is pushing me. My rear tires aren't on the ground. Can't go anywhere."
Elliott extended his point advantage by 13 over his JR Motorsports teammate Smith, who had a heated exchange with Dillon after the race. Dillon leapfrogged to third in the standings after Elliott Sadler was swept up in a wreck during the sixth caution (Lap 183) and fell out of contention.
"It's Bristol man, we're racing for all we can," Dillon said. "I'm not giving anyone anything when I'm racing for a championship."
Larson ran in the top five all night. He led 46 laps before Blaney slid up into the No. 42 Chevy – and collected Dylan Kwasneiwski in the process to ignite the ninth caution.
"The 22 was faster than I was for sure," said Larson, who finished 26th. "My spotter said we were looking for a caution so I was racing hard to stay in fourth on the outside. He got into me off of four. Then we went side by side into one. I thought he was going to chase me up top, but he just ran me into the wall.
"It sucks. We had a really good Chevy. We were really good on long runs. Way too tight on short runs. 22 ruined our day and it looks like he ruined our teammate's day… just a bad day for Turner Scott Motorsports. It's just Bristol -- short track racing…It's not really a big deal. It just sucks."
But for 20-year-old Blaney, who started second battled back from outside of the top 10, all he could think of was "not to mess up". He was leading the truck race at Bristol last year when Busch schooled him at the finish.
"We lost track position early but we made it back," Blaney said. "(Crew chief) Jeremy Bullins and the rest of the team did an awesome job.
"What a heck of a race. We won at Bristol. Penske drivers two-for-two, maybe we can make it three-for-three tomorrow night."