Get alerts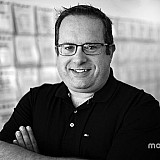 Austin Dillon avoided fireworks before the race and found them again when he drove into Victory Lane.
Dillon's night started when an errant firework – part of pre-race festivities – dropped next to him and his girlfriend as they stood next to his car during the playing of the national anthem.
No one was hurt and after two drivers with fast cars – Kasey Kahne and Kyle Busch – eliminated themselves from contention in a wreck, the path was cleared for Dillon to win Friday night's Drive for the Cure 300 at Charlotte Motor Speedway.
Dillon's win was his fourth in the Xfinity Series this season and he completed a season a sweep of both races at CMS this season.
"Once I got out front, I knew we had a car good enough to win," Dillon said. "We kept adjusting on the car and making big swings at it to try to win the race."
Erik Jones finished second, Brad Keselowski was third, Daniel Suarez was fourth and last week's winner, Regan Smith, was fifth.
Championship battle
Series points leader Chris Buescher finished seventh and with four races remaining this season he holds a 26-point lead over Chase Elliott, who won last season's championship.
While Dillon led 61 laps, it was Busch and Kahne who dominated much of the race up front. The two combined to lead 136 of the first 146 laps.
Busch vs. Kahne
Dillon jumped on an opportunity, taking the lead from Busch on a restart on Lap 147 of 200. The road got smoother when Kahne slammed into Busch on Lap 152 – an incident that began as a result of Busch's issues on the restart.
"He just got frustrated with where he was at on the track and decided to start taking it out on someone," Kahne said after the race. "He kept beating on me and I kind of overdrove it going into Turn 3."
Kahne and Busch have had several on-track incidents over the past few years. Asked if he thought the incident would carry over into Saturday's Sprint Cup Series race Kahne said, "He doesn't want that battle."
The race was slowed three times by caution covering 13 laps. There were seven lead changes among five drivers.