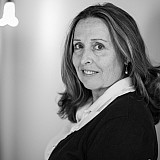 Dillon holds off late race charge by Ryan Blaney for first Sin City victory.
LAS VEGAS – Austin Dillon dominated the Boyd Gaming 300 at Las Vegas Motor Speedway on Saturday.
Dillon held the point for 183 of 200 laps to win his first XFINITY Series race on the 1.5-mile track and his third career victory on the tour.
The former series champion, who drove the No. 33 Rheem Chevrolet for Richard Childress Racing, held off a charge by Ryan Blaney over the final three laps, but Dillon beat the No. 22 Team Penske Ford to the line by 0.664-seconds.
"To give one away like that would have been heartbreaking," Dillon said. "I'm glad it ended like that. I was doing everything I could. I knew it was going to hurt me worse if I missed a corner fully and just killed a lap instead of just running my line and being consistent. At the end, I was just trying to put air on his nose and it worked out for us."
Regan Smith, Denny Hamlin and Chase Elliott rounded out the top-five finishers.
Putting up a fight
Dillon had lapped all but seven cars in the late stages of the race. In the closing laps, he blocked Blaney's every attempt to pass. After contact with Erik Jones in Turn 4 on Lap 172 which resulted in the No. 20 plowing nose first into unprotected wall, Blaney was apprehensive to force the issue with Dillon.
I wasn't going to move him to win the race.

Ryan Blaney
"I didn't want any more people saying bad things about me after I wrecked Erik," Blaney said. "I wasn't going to move Austin, that's for sure.
"He did what he had to do. He stopped my run. I didn't expect him to pull over. So, no, I wasn't going to move him to win the race."
Just racing
Jones was running in the top-five when the mishap occurred. He led the race twice for a total of seven laps but finished 29th. Jones was the third driver in three weeks - and the second Joe Gibbs Racer - to crash into a concrete wall sans barrier.
Obviously, not a lot of car control on his end today.

Erik Jones
"The 22 just lost it," Jones said. "Obviously, not a lot of car control on his end today. Really unfortunate to be taken out that late. Had a strong car, one that I thought could have contended with the 33 for the win.
"Wish we could have brought them home a better finish. It doesn't take away from our day. We ran up front. Led laps. Had a fast car. The finishes will come. It's a shame it had to end the way it did."
Mixed emotions
Blaney was still visibly upset following the race. He said to his crew over the radio, "I don't know what to say guys, sorry."
Although Blaney realizes the accident with Jones was just "a racing incident", he acknowledged, "you never want to see a wrecked race car and you be a part of it."
"I know it is a racing deal and you just hate to be in that position," Blaney said. "That is the worst spot to be in, pinned down on the bottom and have someone right on your door. It happens but I don't like getting into things with people and I hate to see a race car torn up. I hate to see it.
"I hope he knows I feel bad about it. We have to move on eventually. We will try to do that before tomorrow."
Ty Dillon, who finished eighth, took the XFINITY Series points lead by six points over 14th-place finisher Chris Buescher.