Get alerts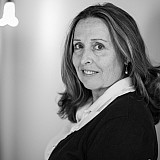 What happened to Kyle Busch on the final restart in the Nationwide Series race at Bristol?
No one hates to lose as much as Kyle Busch.
And Friday's spanking by 20-year-old Ryan Blaney was no exception.
Busch appeared to be in command of the Food City 300 – until the final seven laps. When it was go time, Blaney took off. Busch didn't.
In his first post-race interview with ESPN, Busch said, "The leader's in the biggest disadvantage on restarts. I go when I want to go but everyone else is pushing me. My rear tires aren't on the ground. Can't go anywhere."
The competition's POV
Blaney and third-place finisher Chase Elliott had their own interpretations.
From Blaney's perspective, Busch just "didn't go". Having raced him in trucks and the Nationwide Series, Blaney is accustomed to observing Busch's trends. On Friday night – and after conferring with his spotter Joey Meier – Blaney believed Busch would lay back on Lap 295.
"Kyle had been going really late, close to the second line, and so I was kind of indecisive if he was gonna go early because he's gone late every single restart or if he was gonna do the same thing," Blaney said. "He ended up going really late. Then we got to the second mark and he didn't go, so I went.
"You're always watching what they do. You're always watching the leader in those situations.  Even if you're eighth or seventh or something like that you're always watching the leader of where he restarts.  Kyle was obviously the dominant car and it looked like he was gonna be the restarter late in the race, so I really paid attention to him…He goes really late, so I was kind of prepared for that."
We got to the second mark and he didn't go, so I went.

Ryan Blaney
Elliott had a clear view from his windshield. While he felt that Busch and Blaney "were out of our league," Elliott witnessed "Kyle made a rare mistake on a restart" when the race went green for the final time.
"To me, it was just really, really hard not to spin your tires here," Elliott said. "That's always been the case here on restarts, every time I've been here. For whatever reason, it was about 10 times as worse tonight than I have ever seen it. It's really hard to get going and if you ever got the tires spinning, you couldn't get it back.
"I think when he initially got on the gas, he got 'em spinning. Ryan, he didn't spin his tires as bad. We all were spinning 'em, but he didn't spin 'em as bad and he kind of gave him a chance to get back going and he was still spinning 'em and at that point he kind of took off.
"No harm, no foul, in my opinion. I think it was just a restart that a guy spun his tires and another guy capitalized."
Kyle made a rare mistake on a restart.

Chase Elliott
Just like Blaney and Elliott, Busch had to battle back from earlier pit calls. He complained about not being able to pass Kyle Larson earlier in the race but the polesitter finally worked his way to the front.
"Couldn't get by Larson on a single lane race track, pathetic," Busch said. "But, once I did get a position on him kind of sort of you've just got to try to move the guy out of the way so I kind of forced him high and got clear of him and then that was sort of going to be the race until that last restart when my rear tires weren't on the race track and couldn't accelerate forward."
Cat and mouse?
While Busch acknowledged spinning his tires, he felt the greater faux pas stemmed from NASCAR not enforcing its restart procedures.
NASCAR clarified the rules last September after a similar incident between Carl Edwards and Paul Menard at Richmond. Menard was the leader but spun his tires on the final restart and Edwards assumed the point.
According to the sanctioning body, the leader of the race is the control car. And the way Busch interprets the restart rule the cars are "supposed to be nose-to-nose together and when the leader picks up the pace, then everyone else picks up the pace – nose-to-nose."
But that's not always the case.
"The leader is at the biggest disadvantage because everybody tries to always to hold back to the inside and they always try to time a run so when the leader goes, they have momentum on the leader," Busch said. "So I'm trying to maintain a regular speed and those guys are falling back, falling back and then I try to fall back and they fall back more. Now, you're underneath pit road speed.
"You try to maintain it, but they get a run on your inside. The 22 was five miles an hour faster than me by the first yellow stripe – and I didn't go because I didn't want to go. But everybody behind me is trying to go because they're following the 22 while I'm waiting for him to stop so I can go by the single red mark on the wall."
Sour grapes or just racin'?
While Busch was the control car -- or the driver in control of the restart -- on Friday night, once the race goes green it's up to the competitors to manage their cars.
"It's stupid," Busch said. "NASCAR doesn't police it so everyone keeps jacking around on it and one of these days, I'm just going to lock all four down and stack the whole field up."