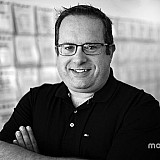 The addition of the new Chase format to the NASCAR Xfinity and Trucks series this season has provided a stark reminder of what the Sprint Cup Series discovered in its inaugural season with the format.
In this format that rewards race winners more than ever, it's still quite possible to win a series championship without winning a race.
Ryan Newman reached the Championship 4 of the 2014 Chase in the Cup series without a victory, and it was still technically possible he could have claimed the title without a win in the finale as well.
The inaugural championship Chase format in Xfinity and Trucks has eight total drivers competing for titles at Homestead-Miami Speedway and two of them (Justin Allgaier in Xfinity and Timothy Peters in Trucks) enter without having earned a win this season.
Winning isn't everything?
Both drivers would like to rectify that in their respective season finales this weekend.
"For me, yeah, obviously a win would be a great thing. I would love to see it. But if you take the four of us and add us all together, there's really not that many wins between the four of us, even if we don't have a win," Allgaier said.
"Look, a championship is a championship. If we get that route without a win, I'll still be extremely happy and take that championship trophy to the house. I would love to have a win. There is still one chance to win a race."
Allgaier will compete for the Xfinity title on Saturday with JR Motorsports teammate Elliott Sadler and Joe Gibbs Racing drivers Erik Jones and Daniel Suarez.
Peters has another reason to win in Friday night's Trucks finale – as if he needed anything more than a chance at the championship.
He has won at least one race in the Truck series for seven consecutive seasons and would like tie Dennis Setzer's series record of eight consecutive seasons with at least one victory.
"You know, I think as far as consistency has helped us get here for sure. The format puts a lot of focusing on winning," Peters said. "If you're not having the year that you think that you need to be at par with – we've been so close.
"The organization got a win this year with Brett Moffitt (and) that drives me to get this win, but also the consistency, and I think that's how I got here."
Peters will battle with Johnny Sauter, Matt Crafton and Christopher Bell for the Trucks title.
The chances of a winless champion
In the first two years of the new Chase format in the Cup series, the winner of the series championship has also won the Homestead finale.
There is a greater chance of that not happening in the Xfinity and Truck finales this season.
Although NASCAR prohibits Cup drivers who made the Chase the previous season from competing in the Xfinity and Truck Homestead races, there are still plenty of drivers entered who could wrest the victory away from the Chase contenders in both races.
Drivers like Ryan Blaney, Austin Dillon, Kyle Larson and Alex Bowman in the Xfinity race and Larson, Suarez and the previously eliminated No. 1 seed, William Byron, in the Trucks race.
And if that happens, both Allgaier and Peters would have more than a theoretical chance of claiming their respective championship without a race victory.