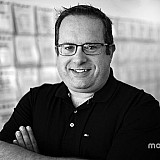 William Byron's misfortune opened the door for Daniel Suarez to win Friday night's Camping World Truck Series race at Phoenix, and paved the way for a surprise foursome to compete next weekend for the series title.
Byron, who entered the inaugural Chase as the No. 1 seed, was well on his way to a victory and spot in the Championship 4 when the engine blew on his No. 9 Toyota with 12 of 150 laps remaining.
Suarez quickly moved into the race lead and held off Johnny Sauter for the victory – his first in the Truck series.
With Byron out of the championship picture, the four drivers who will compete for the series championship at Homestead-Miami Speedway are Sauter, Matt Crafton, Timothy Peters and Christopher Bell.
Byron and Ben Kennedy were the two Chase drivers lowest in points without a win and are eliminated from further title contention.
"He was running a perfect race and things like this happen," Suarez said of the problems encountered by his Kyle Busch Motorsports teammate. "The first victory in any series is always the most difficult to get.
"I'm just very proud of this team for their effort. They've done a really good job all year. I am very happy that we were able to get the win for KBM and Toyota."
With the victory, Toyota clinched the series' manufacturer's championship.
Suarez is involved in his own championship battle in the Xfinity Series and will compete Saturday for an opportunity to win that series' championship this season.
Earlier this season, Suarez became the first Mexican-born driver to win in NASCAR's three national series.
Crafton finished third in the race, Cameron Hayley was fourth and Peters completed the top-five.
"We were racing smart. Timothy had nothing to lose – he was throwing Hail Marys. We couldn't take any chances of getting ourselves tore up," Crafton, a two-time series champion, said. "We kept an eye on him up there."
Sauters misses out on the hat trick
Sauter is the only driver who had already locked himself into the Championship 4 by virtue of winning the previous two races.
"I feel really good about my chances," Sauter said. "I don't care who's in the Chase. I feel really confident where we are right now at GMS Racing as an organization.
"We'll be good next week. I'm not worried about that."
Bell said he was disappointed in the way he made the Championship 4, for the most part because of misfortune of his KBM teammate, Byron.
"It's now how we wanted to get in but now that we are, we'll do whatever it takes to win," Bell said.
Peters is the only driver of the four who has not yet won a race in the series this season. Sauter has won three times, Crafton twice and Bell once.