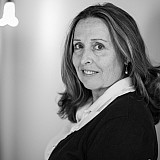 Johnny Sauter is leaving ThorSport at season's end to join GMS Racing.
Sauter, who is currently fourth in the Camping World Truck Series, made his debut iwith ThorSport at Homestead-Miami Speedway in 2005. He's competed in the No. 13 ThorSport truck full-time since the 2009 season. 
The 37-year-old Necedah, Wisc. native has 10 wins, five poles, 63 top fives and 99 top-10n finishes in 170 starts over the last 12 seasons. 
"This opportunity to race with GMS Racing in 2016 is incredible," Sauter said. "They've quickly built an impressive, race-winning organization in a short period of time and have only gotten stronger as the season has progressed. 
"I can't wait for Speedweeks at Daytona to get working with everyone, and am excited to rejoin the Chevrolet family as well. GMS Racing brings really fast trucks to the racetrack, and I can't wait to run up front and compete for race wins with them."
Sauter's move to GMS marks the driver's return to the Chevrolet stable where he raced from 2004 until Thorsport switched to Toyotas in 2012. 
GMS currently fields trucks for Spencer Gallagher — and assorted drivers — and campaigns ARCA cars for Grant Enfinger. The announcement comes just two weeks after team owner Maury Gallagher won his first truck race with Austin Dillon behind the wheel of the No. 33 Chevy Silverado.
"We've worked extremely hard to put great people in the right places at GMS Racing, and adding Johnny Sauter to our lineup is a monumental step in that process," Gallagher said. "Johnny has proven himself to be a perennial contender at this level, and we're confident he'll help elevate GMS Racing into a championship contending program."