Get alerts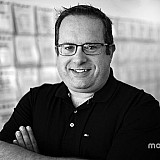 There was a time not that long ago when Kyle Busch was the only one winning at Kyle Busch Motorsports. No longer.
KBM won its first driver championship in 2015 as Erik Jones captured the NASCAR Camping World Truck Series championship in his first full season.
Jones won three times in 2015, Christopher Bell earned on victory and Busch himself won twice in his team's trucks.
I don't expect us to be able to come out and contend for a championship ... Realistically, I think it's going to be a growing year for us

Kyle Busch
KBM is no longer dependent on its owner to celebrate wins or championships and that's an important trait for the long-term viability of the organization.
"It's just special to everyone at Kyle Busch Motorsports," Busch said. "I mean, we've been in existence for five seasons and it means so much more to have the opportunity to help these younger drivers and to help these kids that are coming up the ranks to succeed."
Stacked with young talent
When the 2016 Truck season kicks off on Friday night at Daytona International Speedway, KBM's driver lineup will feature a pair of rookies. With Jones moving on to the Xfinity Series, Bell and William Byron are driving KBM's Nos. 4 and 9 Toyotas, respectively.
Xfinity Series Daniel Suarez will also run some Truck races for KBM this season as will Cody Coughlin. Both are entered in Friday night's season opener.
Bell, 21, and Byron, 18, will be KBM's best hopes for a repeat championship. Their rookie status plus the addition of the Chase format to the Truck and Xfinity series this season make that a difficult task.
"I don't expect us to be able to come out and contend for a championship," Busch said. "I would certainly love it if we did, but realistically, I think it's going to be a growing year for us."
Rookies or not, Bell and Byron believe they will have a chance to win with an organization that has grown accustomed to trips to Victory Lane.
"I feel like the seven races I ran last year were a great opportunity for me to get my feet wet and I was able to gain experience at a variety of race tracks," said Bell, who won the Truck race at Eldora Speedway last season.
"I know that I still have a lot to learn and there will obviously be a learning curve. I'm really excited to work with Jerry (Baxter, crew chief) and all the guys on this team. We all have the same mentality and that is to go out and try to win every race."
Bell's racing background includes races on both dirt and pavement. In addition to his Truck schedule last season, he also ran in the World of Outlaws, POWRi Midget Series, USAC Midget and Silver Crown series, Late Models and the NASCAR K&N Pro Series West.
"He was able to get a win in just his third Truck Series race last year on the dirt at Eldora and did a nice job at the mile-and-a-half tracks as well," Busch said of Bell. "He showed good speed and good poise behind the wheel."
The reigning K&N East champ
Byron is coming off a championship season in the K&N Pro Series East. The Charlotte native, who will graduate high school in May, only began racing competitively in 2012.
He finished second in last weekend ARCA series opener at Daytona and recently took part in a two-day test at Atlanta to get more acclimated to the larger tracks on the Truck schedule.
"It's cool to see how involved Kyle is in the Truck program and how competitive he is – how much he wants us to succeed," Byron said. "To have an owner that involved is pretty cool. He gives us all the resources that we need and, really, that's all you can ask for."
Byron said he will benefit from having a fulltime teammate with a much different background than himself.
"We have different things that catch our eye, I guess. In dirt, there are so many different variables while on asphalt, from what I'm used to, I'm maybe a little bit more sensitive to changes and stuff. Chris is always used to drastic things happening on the track," Byron said.
"I try to learn and as much as I can about his dirt racing. I try to watch it a lot. But we get along, I think, because we're from such totally different backgrounds."