Get alerts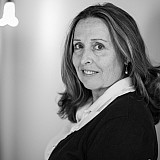 Rico Abreu's opportunity at ThorSport Racing is just about custom-tailored for the rising driver.
Since the Sandusky, Ohio operation officially announced Abreu will drive the No. 98 Tundra last month at the Chili Bowl, he's received endless support from the organization and his teammates — particularly Matt Crafton.
I really don't look at it as being a mentor, but more as a friend. He has a lot of other people that he can go to with way more experience than me to talk to.  

Kyle Larson on his relationship with Rico Abreu
The investment paid off early with Abreu posting the 11th fastest lap among 41 trucks in the first practice on Thursday and improving to fourth quick in single runs and Best 10 Consecutive Lap Average in the second practice session.
"He's every bit as excited about it as he was the first day we met," Crafton said of Abreu's Daytona debut on Friday night.
Abreu says Crafton has not only helped him to prepare, he's walked him through challenges on and off the track.
"Crafton has been doing it a long time," Abreu said of the two-time truck champion. "He's probably been doing it since before I was alive. So it's cool to have that relationship with him. He's a really easy guy to talk to and over in the time I've been around him, he's answered every question I've asked. If he's going to keep answering them, I might as well keep asking questions.
"He's a good guy and I don't think he's going to be afraid to keep helping me out either. Got to keep that connection with him so he can keep helping me and pushing me through." 
California connection
Crafton, from Tulare, Calif., is Abreu's latest mentor. Before Abreu was recruited by ThorSport, Kyle Larson offered advice as he climbed through the open wheel and stock car ranks by watching videos together and attending events for moral support. 
The pair, who grew 90 miles from each other in Northern California, both drove midgets for Keith Kunz with Abreu winning the 2014 title along with the last two Chili Bowl Nationals. 
"I really don't look at it as being a mentor, but more as a friend," Larson said. "And I am not Rico's only mentor/friend in the garage. He has a lot of other people that he can go to with way more experience than me to talk to.  
"But it is cool that he will ask me questions whenever he can because I will help him as much as I can. I feel like we both have similar driving styles, which goes good. We also race for some of the same people, so we can communicate in a similar way. It feels good just to teach him anything."
Fast learner
What has impressed Larson the most about Abreu is how quickly he absorbs the information. At 24, Abreu is the second-oldest driver in the rookie truck class that features high schoolers — Cole Custer and William Byron. 
"He really didn't start racing until just a handful of years ago," Larson said. "Everybody else in this room probably got their start between five to eight years old. I think Rico was 14 before he started racing, or may have been older than that like 15 or 16. He has learned a lot in a short amount of time and has done really good with it. His career path has been super-fast. So it's cool when you grow up with him and now you are doing about the same thing."
And Larson believes his friend can win at truck race this season. Abreu's first victory in a stock car came in his seventh start in the K&N Pro Series tour last year at Columbus (Ohio) Motor Speedway — a 0.333-mile track. But given the strength of ThorSport's intermediate program, Larson predicts Abreu's first win will come at a 1.5-miler.
"I think Rico will adapt well to that," Larson said. "It's similar to winged Sprint car racing because he already understands dirty air and stuff like that. It will be a little bit different with side force and things that he has not experienced yet, but yeah, I think he can win.
I like to race. I don't get burned out by racing. I'll do anything to go race. I spend more time in hotel rooms then I do in my own bed at home

Rico Abreu
"He texted me the other day and said he wanted to watch some video and I told him I had never run a Truck race here but that I was sure it was the same as an Xfinity race, so I don't know.  Guess we will have to watch the race and see.  I usually don't watch the full Truck race, I just watch at the end when things get wild.  It will be kind of fun to see how he progresses throughout the year, but here in Daytona will be different than anything he has done.  So it will be fun to watch."
Another fellow Californian and former racer, Doug George, will guide the No. 98 Safelite AutoGlass team and Abreu this season. For the last 12 seasons, George has been a crew chief in the truck series earning two wins, five poles, 32 top fives and 65 top 10 finishes. The Atwater, Calif. native, who made 56 starts as a driver in trucks, joined ThorSport last season.
"Doug's a California guy, so he's cool," Abreu said. "He's really cool. He's crew chief-ed a lot of different drivers and raced himself. So he's going to be fun to work with. Once everyone found out that I'm going to be in the 98 truck, the motivation and all the excitement built up in the shop and with the 98 guys. A bunch of guys swapped around teams but now they're all set and ready to go race." 
Altering the cockpit for Rico
With Abreu's four-foot-four frame, George was tasked with modifying the truck to fit his driver's needs. NASCAR approved the changes which included moving the pedals "off the dashboard bar" and the seat six inches closer to the wheel according to Abreu who acknowledged, "it's all comfortable and safe".
As for his strategy in Friday's NextEra Energy Resources 250? Abreu hopes to work with his teammates, stay out of trouble and be in the hunt at the end. 
While Abreu hasn't been racing as long as most of his competition he's discovered a lot about himself in the process.
"I've learned that I'm a real racer," Abreu said. "I like to race. I don't get burned out by racing. I'll do anything to go race. I spend more time in hotel rooms then I do in my own bed at home. I just enjoy it. I enjoy being around all the people here. I enjoy the atmosphere.
"And I enjoy coming to big races like the Chili Bowl and the Knoxville Nationals.  I got to go the Daytona 500 last year and hopefully will go to Indy 500 one year. It's cool to be a part of all of this because a lot of people don't get to witness this stuff."