Get alerts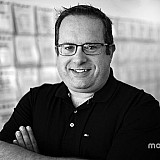 Christopher Bell has only run three NASCAR races, but the KBM driver has made it clear with his performance that he plans on sticking around.
Christopher Bell has always dreamed of a career as a race car driver.
But rather than envisioning competing in the likes of IndyCar, Formula One or NASCAR, his goals were much more pragmatic.
"I just remember as a kid going to an awards banquet back in Oklahoma where I was running a junior sprint, basically a go-kart, and I said I wanted to be a World of Outlaw driver," Bell said Wednesday night after winning the MudSummer Classic NASCAR Camping World Truck Series race at Eldora Speedway.
We didn't want to let Christopher (Bell) get away without trying

Toyota Racing Development President David Wilson
"It didn't really matter to me, I always said I was going to run street stocks if I wanted to, I just wanted to race for a living and I would adjust my lifestyle to whatever my income allowed me to run.
"I'm just really thankful to be here and never would have dreamed that I would be making NASCAR starts."
He's only made three, and with finishes of fifth, 17th and first, there is an excellent chance plenty more will come for the 20-year-old native of Norman, Okla.
Toyota backing Bell
In fact, Toyota – which has been assisting in Bell's driver development program in recent years – virtually assures it.
"As a manufacturer, we don't own race teams. But the minute you can't keep a driver in a car or truck, you open yourself up to losing that driver. It's an imperfect science," David Wilson, president of Toyota Racing Development, told Motorsport.com in a phone interview after Bell's victory.
"We didn't want to let Christopher get away without trying."
Toyota – as have most manufacturers – has been down this rocky road before. It spent a lot of resources in the development of current Sprint Cup Series driver Kyle Larson only to see him end up getting an opportunity in the Cup series with a Chevrolet team.
Three years ago I was just a micro-sprint racer in Oklahoma and now here I am running a NASCAR Camping World truck – just never would have seen that coming

Christopher Bell
At only 20 years old, Bell has shown to be good at varied types of racing – something which distinguished Larson as well.
Just last season, Bell earned 26 feature wins in over 100 starts in Midgets, winged and non-winged sprint cars and Super Late Models on dirt. He was also the USAC National Midget champion and USAC Midget rookie of the year in 2013.
"He's extremely talented," Wilson said of Bell. "Already in his young career he's shown the talent to compete for wins and championships on a weekly basis."
Following the path of Erik Jones
Right now, Wilson envisions a plan for Bell to "draft" in the footsteps of another Toyota talent, Erik Jones, and perhaps run fulltime in the Truck series next season for Kyle Busch Motorsports.
"Mentally and emotionally, Christopher doesn't want to stop in his career where he is," Wilson said. "Whether that goes all the way to the Cup series, time will tell."
It seems clear, as long as Bell is racing, he will be happy regardless.
"Honestly, I'm living my dream right now. I'm getting to race for a living and getting to race 100 times a year and that's all I've ever wanted to do was just get to race," he said. "Whatever opportunities may come my way I'll be thrilled to take advantage of them.
"Three years ago I was just a micro-sprint racer in Oklahoma and now here I am running a NASCAR Camping World truck – just never would have seen that coming. Never would have thought that I would get the opportunity to do it."
And it's likely just the beginning.