Subscribe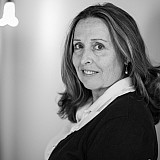 Camping World Truck Series stand-out looks forward to returning to Gateway Motorsports Park
ST. LOUIS, Mo. – After a four-year absence on the Camping World Truck Series' schedule, Gateway Motorsports Park will once again enjoy a top NASCAR tour race.
So what's the best way to attract local sports enthusiasts? Introduce one of your series top stars to the region's most loyal fan base – at a St. Louis Cardinals baseball game.
With Gateway just minutes from downtown, it was a captive audience for Timothy Peters, who threw out the ceremonial first pitch before the match with the Chicago Cubs on May 13 in front of a full house at Busch Stadium.
"It was a bucket list kind of deal," Peters said. "Just really happy to have the opportunity to come to St. Louis to promote the Drivin for Linemen 200 for Gateway Motorsports Park and this is the icing on the cake to come out here to a professional ball team and as high up as the Cardinals are, to have the honor of throwing out the pitch was the highlight of the night.
"But this is no different than the stage that's presented to us every weekend. It's as much as a rush as strapping into my Toyota Tundra every week."
Timothy Peters
Peters, 33, has endured his own thrill ride in the 2014 point standings. After the Red Horse Racing driver finished second to Kyle Busch in the season opener at Daytona International Speedway, Peters assumed the point lead. He held onto it with his sixth-place finish at his home track, Martinsville Speedway, but dropped to second in the standings with a 14th at Kansas Speedway and a fifth at Charlotte Motor Speedway.
While Peters jumped back to the top of the standings with his 10th-place finish at Dover International Speedway, he was beset with bad luck last week in Fort Worth. Six laps into the race, Peters cut a right rear tire on the No 17 Red Horse Toyota and was forced to pit.
Trouble for Timothy Peters, German Quiroga, Spencer Gallagher, Ron Hornaday Jr.
Peters restarted two circuits off the lead lap. Although the team was able to dial in the handling on the next two stops, Peters' misfortune continued when his Red Horse Racing teammate German Quiroga's engine blew on Lap 54. Peters slid through the oil and wadded up his truck. His 24th-place finish at Texas Motor Speedway dropped him to fifth in the point standings entering Gateway this weekend. Defending truck champ Matt Crafton leads the tour.
"When I saw St. Louis back on the schedule this year, I was ecstatic," said Peters, who posted two top 10s in four starts. "This was my second ever race in the truck series back in 2005. It has high speed, but it drives very much like a short track. I'm more in my element when I come to a track like this because it's similar to what I grew up on.
"I love it, don't get me wrong but the trucks put on a great show regardless of Daytona, Talladega or Martinsville. It's just one more venue where we can come to -- the fans are great in this area and put on a hell of an exciting race."
The Providence, N.C.-native, who calls Southeast Virginia home, enjoys the smaller venues such as Gateway which measures 1.25-miles. Although the truck series regulars elevate their game when Sprint Cup and Nationwide drivers race alongside them, Peters prefers the stand-alone events which allow the full-time drivers from the CWTS to shine.
"You feel like the Cup guys on a Sunday," Peters said.
And that will be the case when the trucks return on June 14, since both the Sprint Cup and Nationwide Series will be competing at Michigan this weekend. When GMP was last on the NASCAR schedule, Brad Keselowski won the Nationwide Series event while Kevin Harvick won the truck race.
"That last race here we actually crossed the line fifth coming to the checkers and then started blowing up and were lucky to finish sixth," Peters said. "But I love Gateway. I've always had a knack for this place. It's high speed but drives just like a short track. When you put that all under the lights, it makes a recipe for an awesome race."