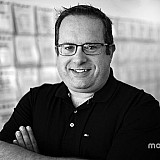 Erik Jones started his first weekend of NASCAR triple duty the best way possible – with a victory.
Jones put in a dominating performance in Friday night's WinStar 350 NASCAR Camping World Truck Series race at Texas Motor Speedway and easily held of Kyle Busch Motorsports teammate Daniel Suarez for this third win of the season.
Jones was already planning to run Saturday's Xfinity Series race this weekend and added Sunday's Cup race when he was tapped by Joe Gibbs Racing to fill in for driver Matt Kenseth, who has been suspended for two races.
With the victory, Jones moved out to a 17-point over Matt Crafton and 21-point lead over Tyler Reddick in the series championship standings with just two races remaining this season.
"I think this is a pretty solid day, not just in the Truck series but in all three series. It's awesome to cap this day off with a win," said Jones, who now has six career wins. "This was our goal this weekend, to get a win in the Truck series, and it's nice to be able to do it.
"It's good to get this momentum back going for us. We're at Phoenix next week, a place that we've had so much success at as a group."
There won't be much rest for Jones this weekend as he navigates three different garages and three different races.
"We practiced all three cars and racing tonight. It's just been a busy day going back and forth between all three series and trying to get our stuff set-up right," Jones said.
Ryan Blaney finished third, Crafton, who has won the past two series championships, was fourth and Reddick was fifth.
After a final round of green-flag pit stops, Suarez began to close in on Jones but could never cut the deficit to under a second.
"That was a good night, for sure. Everyone did an amazing job," said Suarez, who earned his third runner-up finish this season. "We just need a little more."
The race was slowed only once by caution for five of the 147 laps.
According to NASCAR statistics, the race was the fastest in track history, at one hour, 23 minutes and 48 seconds. The race also set a record for fewest cautions in a Truck race at Texas.