Get alerts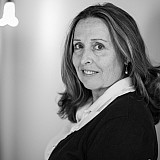 Jones' No. 4 Kyle Busch Motorsports truck is fastest overall in practice.
CONCORD, N.C. — As the sun set, the speeds rose and Erik Jones led the the charge during Camping World Truck Series practice on Thursday. 
Halfway through Happy Hour at Charlotte Motor Speedway, Jones bumped his Kyle Busch Motorsports teammate Matt Tifft from the top of the speed chart with a lap of 180.693 mph. The No. 4 Dollar General Toyota Tundra earned the fast lap 39 circuits into final practice. 
Jones also posted the Best 10 Consecutive Lap Average of 179.405 mph.  
Scott Legasse Jr., Tifft, Kasey Kahne and Tyler Reddick rounded out the top-five fastest trucks.
A different type of test
Tifft, who is studying business at University of North Carolina - Charlotte just up the road from the speedway, finished his final exams last week. 
However, having never raced at CMS, the 1.5-mile track offered a whole new set of challenges for the 18-year-old from Hinckley, Ohio. 
"Any time you jump in with a new team, you're just trying to get acclimated to the new track, the new truck and the process at first," Tifft said. "But once we got rolling, the Toyota Care Tundra was really good. It's got a lot of raw speed.
"Jerry Baxter, our crew chief, we got to work together a lot today and that was big to have so much practice and be able to work on our chemistry together and learn our lingo. We got to work together once — just testing here. But this is a whole new deal and it just takes some time."
Tifft believes the greatest challenge at in the N.C. Education Lottery 200 on Friday night will be the "aero play". While it's one thing to make single car runs, a whole new set of issues come into play when there's 33 other trucks on the track.  
For Tifft, who had a forgettable outing at Kansas Speedway last weekend, climbing into the truck that team owner Kyle Busch raced to the win in 2014 and 2013 is reassuring. 
It gives me a little more confidence in myself knowing what the truck has be capability to do.

Matt Tifft
"It's one of the first times when I thought I had to get up to the truck's potential — which is real cool," Tifft said with a laugh. "Obviously, with Kyle's wins here I know this truck can go out and win it. It gives me a little more confidence in myself knowing what the truck has be capability to do."
Growing pains
Tyler Reddick is recovering nicely after last weekends incident in qualifying were he accidentally took himself and his Brad Keselowski Racing teammate out of contention in round 2 of time trials. 
Reddick, 19, was ninth in the first truck practice at Charlotte and jumped up to fifth (180.228 mph) on the speed chart in Happy Hour 30 laps into the exercise. He was also seventh with the Best 10 Consecutive Lap Average (177.574 mph).
Although he found the comfort he was searching for in the No. 19 BBR Music Group Ford, there were moments of uncertainty. 
"Three and four is very tricky," Reddick said on the radio. "If I miss my mark just a little bit in 3 and 4 it upsets the truck a lot. I know it's a fine line and I got to hit it." 
"10-4, welcome to Charlotte Motor Speedway," replied his spotter.