Get alerts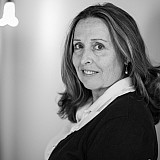 Champ wins for the first time at Kentucky, as great-grandson of series' founder finds himself in the fence.
Matt Crafton finally conquered Kentucky Speedway. 
The two-time Camping World Truck champion took the lead from Erik Jones on the restart on Lap 145.  The No. 88 Menard's Toyota Tundra was running at the point when Ben Kennedy's truck collided with David Gilliland and vaulted in the SAFER barrier then into the fence entering Turn 1 (Crash Video). 
"Oh my gosh," Kennedy said, "I'm ok. That was a hard hit."
NASCAR called the race on Lap 145 — five laps short of the official distance — and declared Crafton the winner. Erik Jones, Ryan Blaney, Daniel Suarez and Timothy Peter rounded out the top-five finishers of the UNOH 225. Kennedy finished 16th.
Thank God, for everything that NASCAR has done to keep this sport safe. 'Cause for me to get out of my car on my own power after a hit like that is pretty incredible

Ben Kennedy
"I've got to thank Ryan Blaney—he was all about that restart," Crafton said. "I know we had the best truck here when we got track position. When we got track position earlier, we drive away from everybody. 
Crafton, who had led 36 laps in 16 career starts prior to the race, led 44 circuits of Thursday night's event. Along with winning his first race at Kentucky Speedway, Crafton added to his career totals of five top fives and 12 top 10 finishes at the 1.5-mile track.
Crafton extended his points lead over Tyler Reddick by 20 points. 
Jones led a race-high 55 of 145 laps. The race was slowed by eight cautions including a competition caution on Lap 22 and a red-flag caution on Lap 141 that lasted three minutes and 28 seconds.
90mins worth of repairs
NASCAR spokesman Kerry Tharp said that two poles that were damaged in Kennedy's accident and estimated it would have taken workers 90-minutes to two hours to fix the fence. 
Kennedy, the great-grandson of NASCAR founder Bill France, was evaluated and released from the infield care center but still obviously shaken by the chain of events.
"I'm all right," Kennedy said. "I'm fine. It was just a really hard hit. I heard clear on the radio, so I moved up to the wall and as soon as I went to the wall, I guess Gilliland had a run on the outside and pretty much hit me in the right rear — and went up, I guess I was on top of the wall. I remember being on top of the wall for quite some time. I didn't see much — just a bunch of dust and debris flying. Then came down. The ride from the wall to the ground was pretty hard. But I'm ok. 
"Thank God, for everything that NASCAR has done to keep this sport safe. Cause for me to get out of my car on my own power after a hit like that is pretty incredible."