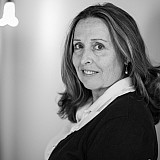 Growing up 30 miles away from Martinsville Speedway in Danville, Virginia, Timothy Peters was a fan long before he strapped into a race car.
Sitting in the stands with his family at NASCAR's oldest track, he could only dream about racing in one of the sport's top tours. 
What he tells you is concrete, and you don't see that much. When he walks through the shop, it just isn't another number with his employees. He knows every one of them by name.

Timothy Peters on team owner Tom DeLoach
As one of the Championship 4, Peters, 36, will have an opportunity to win the Camping World Truck Series title on Friday at Homestead-Miami Speedway. 
For Peters, it would be the pinnacle of his career.
"Winning this deal would solidify everything that growing up we've worked hard for, going to the racetrack, pulling for my hero Darrell Waltrip back in the late '80s at Martinsville to knowing that one day I had a desire to be a race car driver, and to be in this point and to be here talking to you and all the other media members is just so cool," Peters told Motorsport.com. "It just would make the holidays and the icing on the cake that much better."
Growing up a Waltrip fan
As a child, Peters took a shine to Waltrip. He admired the three-time champion, eventually chose the number "17" for his truck and adapted his driving style. That's paid off for Peters — especially in the truck series where it is normal to stick a nose into a hole first and ask for forgiveness later. 
"I wanted to go for a guy that was, in my opinion, pretty brash," Peters said. "He backed up what he said. And plus it was just all cool to ‑‑ I guess one day that kind of pushed it over the edge is I was in Martinsville in the front stretch fans, and the engines were so close to being fired, and here he comes, he hops over the car like Bo and Luke on Dukes of Hazzard and jumps in and goes out and wins the race in the Bud car.  
"At that point I knew that I was a fan for life. And plus, how could you not like the Tide 17 ride, too?"
Peters initially drove the No. 4 truck for the late Bobby Hamilton in 2005 and 2006. After a limited scheduled, he helped fund his own team and chose the No. 17 for his truck with Steve Stallings in 2008. The following year, Peters scored top 10s in his first two starts. But an engine failure at Kansas and a crash at Charlotte put the team behind. Peters refused to give up.
Joining forces with Tom DeLoach
His luck changed in 2009, when he joined forces with former Mobil 1 marketing executive Tom DeLoach. Nine races into the season, Peter's joined DeLoach's Red Horse Racing. Six races later, Peters earned his first career truck win at Nashville Speedway. When the tour returned to Martinsville later that year, Peters won his first truck race at his home track. 
Perseverance paid off for the driver. He finished a career-high eight that season, one in the next two seasons and improved from sixth to fifth in the standings in 2011. His breakout year came in 2012, when he won two races, two poles, scored 10 top fives and 16 top 10s and entered Homestead-Miami Speedway 11 points behind point-leader James Buescher. Peters cut the deficit to six points, but had to settle for second. 
"They always said you've got to learn how to lose one before you can win one," Peters said. "Maybe it's time for us to win one and to just cap off what Tom DeLoach has done for the garage area, what he has done for the employees of Red Horse Racing.  It would just cap off a great decade."
Peters is looking to improve on his career-best finish in the standings on Friday. He's also hoping to score his first win of the season — and tie Dennis Setzer's record of eight consecutive seasons in trucks with a win. Consistency has helped Peters maintain his position in the Chase hunt — a remarkable feat considering that he has competed all season without a sponsor.  A win would lock down the championship for Peters — and could be a game changer for Red Horse Racing.
Not your usual team owner
"We definitely want color on that truck for sure, and we've worked really hard throughout the year to perform on the racetrack to help get notoriety," Peters said. "It would mean everything, for as much as he's invested in his race team, even before I was fortunate enough to join it.  
"You know, he's one of the longest running truck owners in the garage, and he's a great person. What he tells you is concrete, and you don't see that much. When he walks through the shop, it just isn't another number with his employees. He knows every one of them by name.  He knows their spouse, he knows their children, and to me that's a great place you want to work at, a great man you want to work for.
"We've been very consistent. Maybe tomorrow night we can cap off this big championship and attract the eyes of some sponsors and get it on our Tundra going forward in 2017."