Get alerts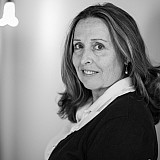 John Hunter Nemechek, 17, is learning lessons on the track and off
ST. LOUIS – NASCAR's next generation of superstars put on a show at Gateway Motorsports Park on Saturday.
From 16-year-old Cole Custer setting the record for the youngest racer in NASCAR's top three tours to win a pole on Saturday to John Hunter Nemechek leading the Camping World Truck Series race three times for a total of 53 laps before Darrell Wallace Jr., 20, eventually regained the lead and earned his second truck win, there is no shortage of talent rising up through the sport's ranks.
For many of us, it was the first real opportunity to see young master Nemechek was capable of on a bigger stage. And he didn't disappoint.
Last Saturday night at Gateway, Nemechek qualified his No. 8 Toyota 12th and carefully carved his way to fifth in the first 10 laps. He moved into the lead on Lap 63. He showed patience and poise battling the likes of series' champions Matt Crafton and Ron Hornaday Jr., as well as veterans Timothy Peters and Johnny Sauter.
Clearly, the scouts were "watching". Although he lost the race lead to Wallace on the Lap 134 restart, had it not been for a run in with German Quiroga while battling for third-place 11 circuits later, Nemechek could have easily scored his first top five.
"We were pretty disappointed at the end but you have to look at it from a positive view and we definitely had a good night overall," Nemechek told Motorsport.com. "We took a 10th-place truck and made it into a top-three truck. We communicated really well over the radio. We made great adjustments for everything that we needed to overcome. Crafton and I had a great battle there that second green flag run.
"It was awesome feeling to lead. We gained a lot of good experience until we got pinched up in the fence back there by German and cut the left rear tire on the next left. I felt it going down and I knew something was wrong but there was nothing I could do or say to help it.
"So you have to look on the positive side. I think everybody knew we were here. We turned some heads tonight and we gained some great experience. We'll go on to the next one – which I think will be Iowa – and hopefully kick some tail.
Nemechek says the disappointment will only "drive him to do better". Entering the weekend, Nemechek believed his Sid and Dawna Mauldin-owned truck was capable of finishing in the top-five – which was his goal.
John Nemechek
With a start-up team, however, father/teammate Joe Nemechek, who is competing on the tracks over a mile-and-a-half due to the age restrictions, understands the challenges. His immediate objective is "to give him every opportunity to run as good as he can in the equipment we can provide" so John Hunter can display his talent.
But he feels the team is getting "better and better".
"We don't have a good notebook, we're just running by the seat of our pants," Joe Nemechek said during the race. "John Hunter is driving by the seat of his pants, he just don't know any better."
In his truck debut last year, the then 16-year-old finished 16th at Martinsville Speedway one of NASCAR's toughest tracks. When he returned this spring, Nemecheck improved his finish by five spots. His qualified seventh for his second race of 2014 at Dover and finished sixth, his first career top 10.
Joe Nemechek, Matt Crafton
Although Nemechek still has a year of high school remaining, he began his senior year two weeks ago in order to finish by December and enter college for the spring semester. He hopes to attend the University of North Carolina at Charlotte in order to balance his studies with racing.
"It's going to take me longer to finish college," Nemechek said. "So why not get a jump on it?"
The elder Nemechek feels his son has plenty of time to establish his NASCAR career. From his family owned Nemco Motorsports team to his stints with Hendrick Motorsports, the 50-year-old journeyman understands there are many levels of stock car racing.
"To run good in the Nationwide Series or run real well at the Cup level, you have to be tied in with a big team," Joe Nemechek said. "No question. And it takes a lot of dollars to do that. I don't know where the future is going to go. I'm just having fun being around John Hunter and getting his deal going."
Despite wrecking on the first lap of practice at Gateway after the driver "drove it in too hard into the corner" to his contact with Quiroga, Nemechek consider the weekend with his team a "good bonding experience". And the opportunity to have his dad alongside as a driving coach simply enhanced the outing.
"I think he's having a fun time here and I think it was a good Father's Day present for him to lead laps and have a good weekend," Nemechek said.
And it eased the pain a little bit to know that Nemechek is on the radar of NASCAR's Most Popular Driver.
"That's awesome," Nemechek said.