Subscribe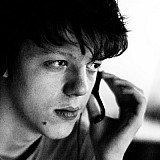 Toyota protege Christopher Bell will race in an additional four NASCAR Camping World Truck Series events in the remainder of the 2015 season.
Bell, 20, will contest the races at Las Vegas, Talladega, Texas and the season finale at Homestead.
The Kyle Busch Motorsports, who became a household name in sprint cars and Super Late Models over the recent years, made his Truck debut in June of this year at Iowa, where he finished fifth.
He then placed 17th at Kentucky before seeing off fellow part-timer Bobby Pierce to claim victory in the Truck series' only dirt race - the Mudsummer Classic at Eldora.
In all four outings remaining in 2015, Bell will pilot the #54 car, carrying sponsorship from audio electronics company JBL.
"I'm very thankful to Toyota Racing and JBL for providing me with the opportunity to race in the Truck Series this year and I'm looking forward to the learning experience that these additional four races will provide me with," Bell said.
"Getting to victory lane on the dirt at Eldora was an incredible experience and it wouldn't have been possible without all the hard work from everyone at Toyota and Kyle Busch Motorsports.
"Now, I'm ready to continue to prove myself on the pavement with JBL on board for the rest of my races."