Subscribe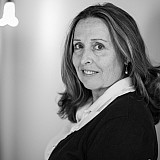 Can Johnny Sauter make it three in a row?
The current points leader in the Camping World Truck Series locked himself into the final four with his victory at Martinsville Speedway. Sauter's statement win at Texas further strengthened his momentum with two races to decide the championship. 
But if Sauter sweeps the Round of 6, it might take a Herculean effort from his three opponents to keep the No. 21 GMS truck out of Victory Lane at Homestead-Miami Speedway. 
"We're peaking at the right time but we need to peak in two weeks when it really, really counts at Homestead," Sauter said.
Sauter started 2016 by winning the season opener at Daytona in February -- and secured a position in the Chase. Over the next six months, the team fine-tuned their truck in anticipation of the play-offs. 
Consistency from the start
In 21 starts, Sauter has averaged an 8.9 qualifying effort with an 8.5 average finish. 
"We've been really consistent all year," Sauter added. "I think a lot of people have overlooked our consistency just because we haven't really set a blazing trail. All of this is really a combination of just trying stuff and trying to get better and working on stuff because Daytona enabled us to focus a little bit on trying to get our stuff better."
The turning point came in June when Sauter was reunited with his former crew chief Joe Shear Jr. The Wisconsinites, who grew up racing together, won the pole for the first Texas race and finished third. Since then, the team's only finish outside of the top 10 was a 13th-place result at Eldora Speedway in July.
Shear first worked with Sauter's older brother Tim in 2002. Two years later, he ran a limited season with Johnny in trucks. In 2005, Sauter and Shear ran 13 races Xfinity races together as well as one Cup start at Daytona. From 2009 until 2013, the pair won six truck races. It's not surprising that their renewed partnership is producing results. 
"We went into Martinsville to pounce and try to get our ticket in here," Shear said. "The we came (to Texas) to experiment and to get ready for Homestead. We did what we needed to do. We experimented with some stuff. We ran good. We worked just on race trim stuff all day. We were disappointed with our qualifying (16th) deal, but we didn't really work on that. We worked on our race trim — and it showed. 
"I'm excited. We did what we needed to do and we have momentum heading into Homestead and I can't wait to get there."
Throwing caution to the wind
The Chase tracks have suited Sauter — particularly Martinsville and Texas. Even though Sauter was under the weather last weekend, it didn't affect his performance. Winning at Martinsville and ending a 19-race drought was "a big shot in the arm" entering the Lone Star State. And with the pressure off in the Chase, it was game on for Sauter at Texas. 
"I was able to throw caution to the wind," Sauter said. "I didn't care. I told myself when we were on the parade laps, 'You drive this thing as hard as you need to and if you wreck it, you wreck it.' 
"It's kind cool to have that kind of confidence. I think that's kind of the mentality you're going to have to have going into Homestead. You're going to have to be smart, but you're going to have to race your tail off because everyone you're racing against is going to be going for it."
How do Sauter and the Round of 6 drivers stack up at Phoenix International Raceway? 
Johnny Sauter 
Before his wreck in last year's Phoenix race, Sauter's average finish on the one-mile track was ninth. He earned the pole at PIR in his first truck start at the track and enjoys an average qualifying effort of 9.6. In seven starts, Sauter has three top fives and five top 10s. Sauter is locked into the final four — and again, has nothing to lose this weekend.
William Byron
Byron made his truck debut at PIR last year. He qualified fifth but finished 31st after being swept up in a wreck with Brandon Jones and Cole Custer seven laps into the race. Still, Byron, 18, led the truck standings for 11 races. He's currently second, 20 points behind Sauter. He leads the series this season with six wins. His last victory came at New Hampshire — a flat one-mile track similar to Phoenix. 
Christopher Bell
Bell is currently third in the truck standings, 21 points behind Sauter. But he has never raced a truck at Phoenix. Bell, 21, has two truck wins — his first in his third career start last season at Eldora. In June, Bell won at Gateway Motorsports Park. 
Matt Crafton
Crafton is fourth in the truck standings, 24 points out of first. His 15 starts at Phoenix are the most among current truck drivers. The two-time champion is still looking for his first win at the track. He finished a career-best second at PIR in 2014 — his fifth top-five finish. Crafton has 10 top 10s at PIR. Last year, Crafton led his first laps (15) at PIR before he was wrecked with 30 laps remaining in the race. Before that, he had been running at the finish in his 14 previous starts. 
Timothy Peters
One point separates Peters and Crafton. But Peters is the defending winner of the Lucas Oil 150. The driver of the No. 17 Red Horse Racing truck led the final 28 laps en route to his first Phoenix victory. In seven starts at PIR, Peters has two top-five finishes and has completed all but two laps. Although Peters has 10 career truck wins, he has yet to visit Victory Lane this season. Peters is known for his consistency, but a win would lock Peters into the final four.
Ben Kennedy
Following an uncertain start to the season, Kennedy has blossomed since joining GMS Racing in the fourth race of the season. He earned his first career truck win at Bristol -- 10 races later. Kennedy, 24, has an average qualifying effort of 7.5 in his two-career starts at Phoenix. His best finish came in his first start at the one-mile track in 2014 when Kennedy finished 11th. With a 37-point deficit behind Sauter -- and 13 points back of Crafton -- Kennedy needs two of the five drivers ahead of him to have problems on Friday -- or win to advance to Homestead.