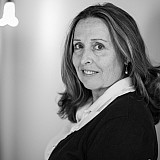 Kyle Busch extends his winning streak in NASCAR's top three tours to a decade.
Fans have been in favor of expanding the Camping World Truck race at Pocono Raceway.
On Saturday, the competitors delivered with Kyle Busch winning in double overtime. 
"Good work 51," Busch said after earning 43rd truck win. "Good job guys."
Busch led 53 laps — including the nine additional as the Pocono Mountains 150 was extended by nine circuits after a rash of wrecks. 
Wendell Chavous and Ray Black Jr. wrecked on Lap 54 to force the contest beyond its advertised distance. Going to the green, Busch had the point with Erik Jones in second and Austin Dillon in third. 
Four-wide for the lead
The first attempt at green-white-checkered went four-wide on the restart — but when John Wes Townley nailed Dillon from behind as he was making a move — unsuccessfully on Jones — and the caution flew again. Busch lined with Timothy Peters alongside, but before the first lap was complete, Townley and Mason Mingus went for a spin in Turn 3. 
Busch got a great jump on Cameron Hayley on the final restart. As Dillon attacked Hayley from the side, Busch was able to extend his advantage by several car lengths and extended his lead by 1.225-seconds at the end of the race. 
Reddick takes over the championship lead
Kevin Harvick, Tyler Reddick, Hayley and Dillon rounded out the top-five finishers. With Reddick's second podium finish in two weeks and Matt Crafton being collected seven laps in after colliding with Brad Keselowski. Reddick extended his points lead by 11 over Crafton, the defending champion. Crafton's No. 88 team repaired his truck and he returned to the track with 12 laps remaining in the race, but settled for a 28th-place finish. He was less than thrilled with Keselowski after the incident.
"Our guys did an outstanding job," Reddick said. "These guys have been working real hard We didnt have the speed to competed with the 4 or the 51 but we were right there. It was a good night for us."
For Busch, it was his fourth consecutive national series wins in four starts -- and the 10th season the 30-year-old Las Vegas-native has won at least one race in each tour.